Why Accessible Open Access? Well, in principle … And why not?

By the year 2017 it will have been 15 years since the Budapest initiative for Open Access. Various initiatives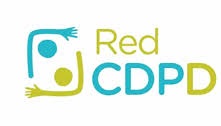 have since been taken, such as the Bethesda Declaration on Open Access in 2003, the Berlin Declaration on Open Access  and even IFLA's adherence to the declaration Of Berlin, in 2011.
Since 2002, the world has worked hard for open access as a way of managing knowledge and the right of access to information for all, in an editorial world that is capably restrictive.
So far, we have discussed free access to information for all; but "all" has not been defined. Continue reading →