Our Top Five Most Read Books of 2016
Happy New Year from Open Book Publishers! As we leave 2016 behind, join us in taking a look at our top 5 most read books of the year.
5. The Sword of Judith: Judith Studies Across the Disciplines by Kevin R. Brine, Elena Ciletti and Henrike Lähnemann (eds.)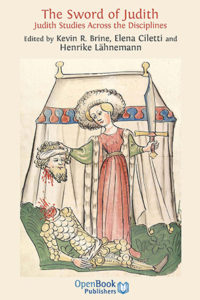 Number 5 on the list is The Sword of Judith, which was read 9422 times in 2016. Interestingly, this was one of the first books published by OBP back in 2010 – the fact that it remains one of our highest read works is a testament to its virtue, and also to the results of Open Access – had it been published by a traditional "legacy" publisher, it would probably only have been read 200-400 times.
The Book of Judith tells the story of a fictitious Jewish woman beheading Holofernes, the general of a powerful army, to free her people. The story has fascinated artists and authors for centuries, and is becoming a major field of research in its own right.
This is the first multidisciplinary collection of essays to discuss representations of Judith throughout the centuries. Bringing together scholars from around the world, it transforms our understanding of Judith's enduring story across a wide range of disciplines. The book includes sections on Judith in Christian, Jewish and secular textual traditions, as well as representations of Judith in art, music and theatre. The collection includes new archival source studies and the translation of unpublished manuscripts and texts previously unavailable in English.
Read it for free here.
4. From Dust to Digital: Ten Years of the Endangered Archives Programme by Maja Kominko (ed.)
Number 4 is From Dust to Digital, with an impressive 11891 reads. This volume exemplifies how OBP truly changes the nature of the traditional academic book, containing embedded audio files and high resolution images that can be enlarged and zoomed in upon. This volume celebrates the tenth anniversary of the Endangered Archives Programme at the British Library, established to document and publish online formerly inaccessible and neglected archives from across the globe.
From Dust to Digital showcases the historical significance of the collections identified, catalogued and digitised through the Programme, bringing together articles on 19 of the 244 projects supported since its inception. These contributions demonstrate the range of materials documented — including rock inscriptions, manuscripts, archival records, newspapers, photographs and sound archives — and the wide geographical scope of the Programme. Many of the documents are published here for the first time, illustrating the potential these collections have to further our understanding of history.
Read it for free here.
3. Advanced Problems in Mathematics: Preparing for University by Stephen Siklos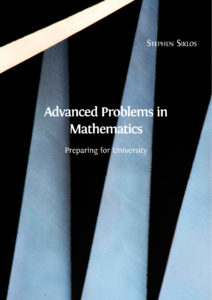 At Number 3, it's Advanced Problems in Mathematics which has been read 13683 times – along with Number 2, these are the only two volumes on this list that were published in 2016. This book is a holy grail for any student wishing to apply to scientific subjects at university level and for anybody interested in advanced mathematics.
Advanced Problems in Mathematics is intended to help students prepare for entrance examinations in mathematics and scientific subjects, including STEP (Sixth Term Examination Papers). STEP examinations are used by Cambridge colleges as the basis for conditional offers in mathematics and sometimes in other mathematics-related subjects.
Advanced Problems in Mathematics is recommended as preparation for any undergraduate mathematics course, even for students who do not plan to take the Sixth Term Examination Paper. The questions analysed in this book are all based on recent STEP questions selected to address the syllabus for Papers I and II, which is the A-level core (i.e. C1 to C4) with a few additions. Each question is followed by a comment and a full solution. The comments direct the reader's attention to key points and put the question in its true mathematical context. The solutions point students to the methodology required to address advanced mathematical problems critically and independently.
Read it for free here.
2. Tolerance: The Beacon of the Enlightenment by Caroline Warman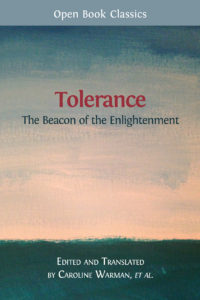 At Number 2, it's Caroline Warman's Tolerance: The Beacon of the Enlightenment, with 18992 reads. Inspired by Voltaire's advice that a text needs to be concise to have real influence, this anthology contains fiery extracts by forty eighteenth-century authors, from the most famous philosophers of the age to those whose brilliant writings are less well-known.
These passages are immensely diverse in style and topic, but all have in common a passionate commitment to equality, freedom, and tolerance. Each text resonates powerfully with the issues our world faces today. Tolerance was first published by the Société française d'étude du dix-huitième siècle (the French Society for Eighteenth-Century Studies) in the wake of the Charlie Hebdo assassinations in January 2015 as an act of solidarity and as a response to the surge of interest in Enlightenment values. With the support of the British Society for Eighteenth-Century Studies, it has now been translated by over 100 students and tutors of French at Oxford University.
Read it for free here.
1. Oral Literature in Africa by Ruth Finnegan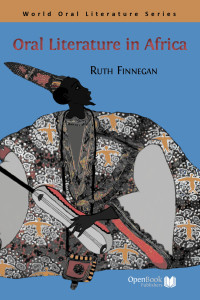 And finally, our most accessed book of the year, was the renowned Oral Literature in Africa with a staggering 22932 reads. Originally published by us in 2012, this book received fresh attention when Ruth Finnegan won the 2016 Rivers Medal at the Royal Anthropological Institute.
Ruth Finnegan's Oral Literature in Africa was first published in 1970, and since then has been widely praised as one of the most important books in its field. Based on years of fieldwork, the study traces the history of storytelling across the continent of Africa.
This revised edition makes Finnegan's ground-breaking research available to the next generation of scholars. It includes a new introduction, additional images and an updated bibliography, as well as its original chapters on poetry, prose, "drum language" and drama, and an overview of the social, linguistic and historical background of oral literature in Africa. Oral Literature in Africa has been accessed by hundreds of readers in over 60 different countries, and has has been read more in Africa than in any other continent.
Read it for free here.