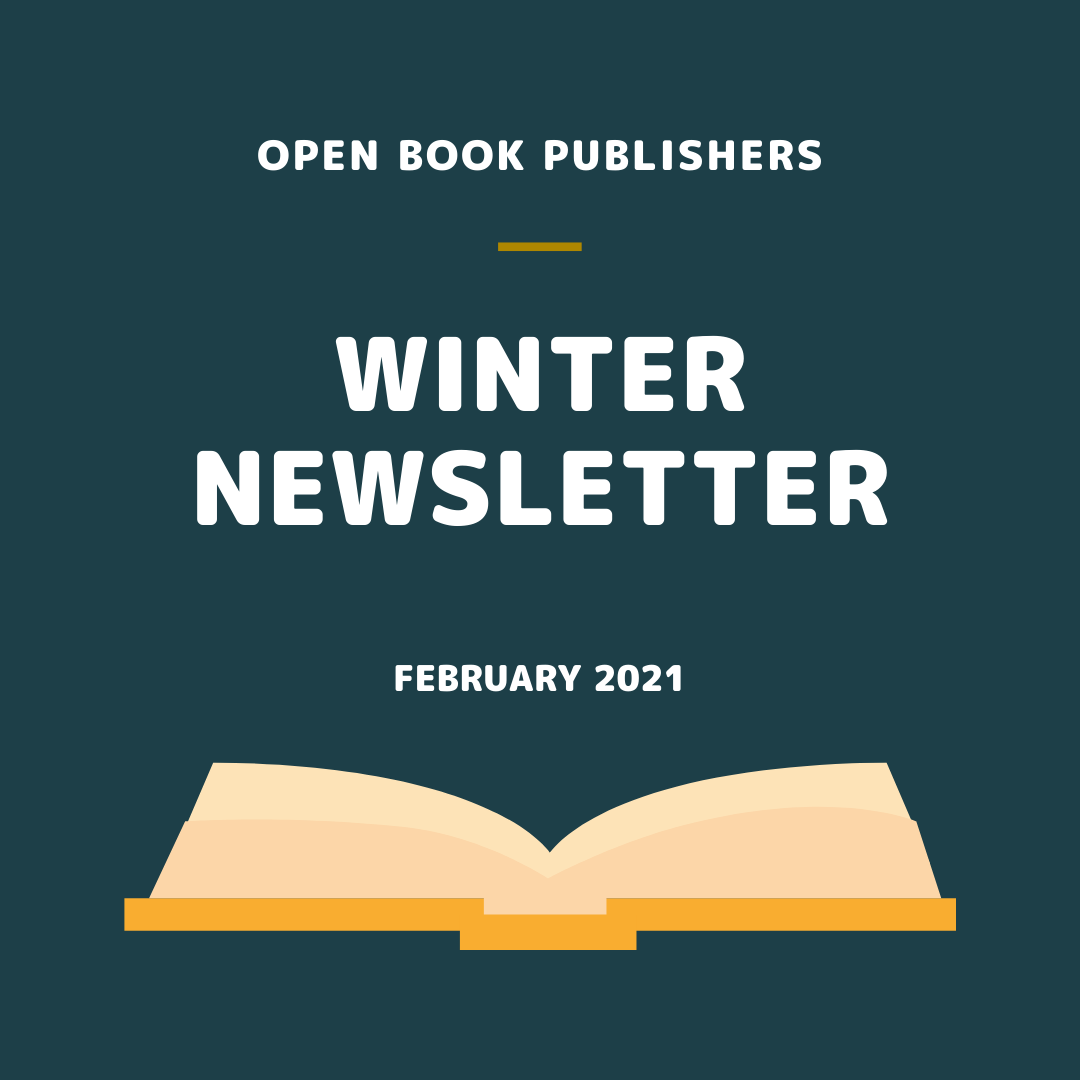 Welcome to our first newsletter of the year!

We have exciting news about awards,  upcoming events, new and forthcoming publications, an interview with our  Editor Melissa Purkiss and a conversation with our recent volunteer  Marie Palmer. Also, the latest set of MARC records containing all our  new and past titles is now available here.

There's lots to explore below, so dive in to find out more about our plans for the months ahead...

Announcements
CHOICE Outstanding Academic Title Award
200 Books
Ask an OBP Author
OABN
COPIM
Books, Readership and Content
Landing Page Accesses
New Open Access Publications
Call for Proposals
Events
New Blog Posts
Call for Reviewers
Latest Reviews
People
About us: An Interview with Melissa Purkiss
Our Volunteers: An Interview with Marie Kate Palmer
---

We're delighted to announce that Conservation Biology in Sub-Saharan Africa by John W. Wilson and Richard B. Primack and Lifestyle in Siberia and the Russian North edited by Joachim Otto Habeck have been selected as Choice Reviews' Outstanding Academic Titles for 2020!  
 
These  outstanding works have been selected for their excellence in  scholarship and presentation, the significance of their contribution to  the field, and their value as an important -often the first- treatment  of their subject. Constituting about fifteen percent of the titles  reviewed by Choice during the past year, and four percent of the more  than 11,600 titles submitted to Choice during this same period, Outstanding Academic titles are truly the 'best of the best'.
                                                                                                   - Mark Cunnings, Choice
---

Photography in the Third Reich: Art, Physiognomy and Propaganda edited by Christopher Webster was our 200th book!
OBP  provides permanent and free access to our open access books for readers  with no BPCs (book processing charges) for the author. All our  books are published in hardback, paperback and ebook editions; we also  publish free online editions of every title in PDF, HTML and XML formats  that can be read via our website, downloaded, reused or embedded  anywhere.

We wish to thank all our authors, contributors, editors, volunteers and  readers for your support all these years - it is thanks to you that we  can celebrate milestones like this!
---

If you want to find out more about what it's like to publish with us, email Professor Caroline Warman (caroline.warman@Jesus.ox.ac.uk), author of The Atheist's Bible: Diderot's 'Éléments de physiologie' (2020) and translator of Denis Diderot 'Rameau's Nephew' – 'Le Neveu de Rameau': A Multi-Media Bilingual Edition (2nd ed., 2016) and Tolerance: The Beacon of the Enlightenment (2016).
---

The Open Access Books Networks has recently released 'Open Access books and [in]discoverability: a library perspective' a blog post by two librarians at Cambridge University Library, Jayne Kelly (Ebooks  Administrator, Collections and Academic Liaison Department) and Clara  Panozzo (Latin American & Iberian Collections, Collections and  Academic Liaison Department) where they discuss the various issues they  have encountered when trying to flag Open Access content in their  institutional catalogues.

You can read this blog post at https://tinyurl.com/e5b4xyi9.

We provide our library members with MARC records on a quarterly basis  but we also understand some institutions don't have the means to deal  with the ingestion of this metadata manually, so if you have any  thoughts or comments on how we can work together to avoid the issues  highlighted in this post, please contact Laura Rodriguez at laura@openbookpublishers.com.
---

Access the latest joint OPERAS-P & COPIM report 'Academic Libraries and Open Access Books in Europe: a Landscape Study' written by our own Agata Morka and Rupert Gatti where they explore the role these institutions play in providing and promoting Open Access content and innitiatives in a number of Europan countries.

Other reports:

Prioritizing Metadata Output Formats for Thoth by Vincent W.J. van Gerven Oei.

New COPIM WP6 Report Released Today: "Books Contain Multitudes: Exploring Experimental Publishing" by Janneke Adema and Tobias Steiner

COPIM  releases free code for Open Access project sign up system: Making  software freely available for any publisher to adapt and use themselves by WP3 and Tom Grady
---

A significant increase in traffic to our website in the year 2020 reflects how  the COVID-19 situation has increased the need for openly licensed, free  educational resources and textbooks, at a time when most institutions,  academics, researchers and users everywhere depended on remote access to academic publications as a consequence of the inability to access their libraries and faculties. Our top five most-visited pages were:
For more analysis of the usage of our books in 2020, read this post by our Editor and Outreach Coordinator, Lucy Barnes: 'Open Access book usage in 2020: measurement and value.'
---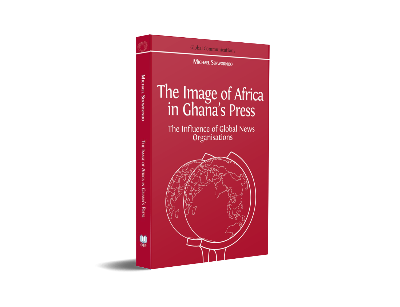 The Image of Africa in Ghana's Press: The Influence of Global News Organisations by Michael Serwornoo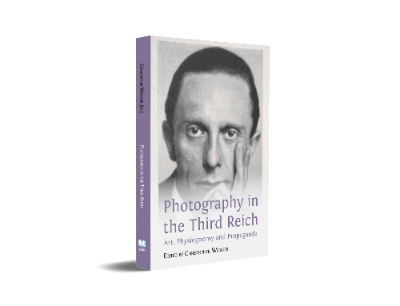 Photography in the Third Reich: Art, Physiognomy and Propaganda Christopher Webster (ed.)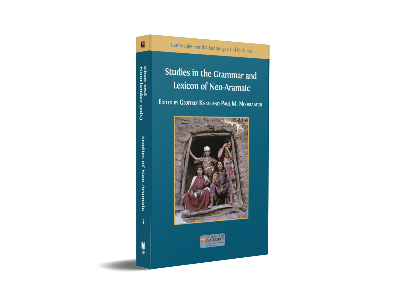 Studies in the Grammar and Lexicon of Neo-Aramaic Geoffrey Khan and Paul M. Noorlander (eds)
Acoustemologies in Contact: Sounding Subjects and Modes of Listening in Early Modernity Emily Wilbourne and Suzanne G. Cusick (eds)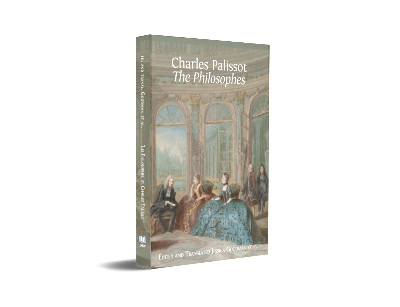 'The Philosophes' by Charles Palissot ed. and transl. Jessica Goodman et al.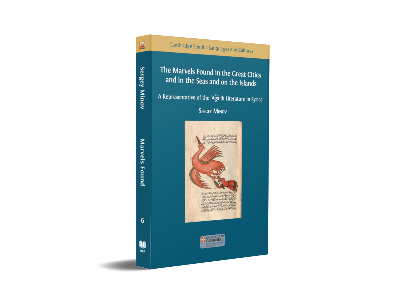 The Marvels Found in the Great Cities and in the Seas and on the Islands: A Representative of 'Aǧā'ib Literature in Syriac Sergey Minov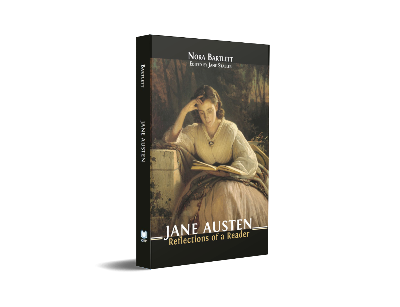 Jane Austen: Reflections of a Reader By Nora Bartlett. Edited by Jane Stabler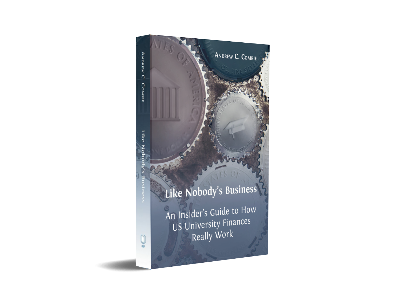 Like Nobody's Business: An Insider's Guide to How US University Finances Really Work By Andrew C. Comrie
---

We have various Open Access series all of which are open for proposals, so feel free to get in touch if you or someone you know is interested in submitting a proposal!

Global Communications
Global Communications is a new book series that looks beyond national borders to examine  current transformations in public communication, journalism and media. Special focus is given on regions other than Western Europe and North  America, which have received the bulk of scholarly attention until now.

St Andrews Studies in French History and Culture
St Andrews Studies in French History and Culture,  a successful series published by the Centre for French History and  Culture at the University of St Andrews since 2010 and now in  collaboration with Open Book Publishers, aims to enhance scholarly  understanding of the historical culture of the French-speaking world.  This series covers the full span of historical themes relating to  France: from political history, through military/naval, diplomatic,  religious, social, financial, cultural and intellectual history, art and  architectural history, to literary culture.
Studies on Mathematics Education and Society

This book series publishes  high-quality monographs, edited volumes, handbooks and formally  innovative books which explore the relationships between mathematics education and society. The series advances scholarship in mathematics  education by bringing multiple disciplinary perspectives to the study of  contemporary predicaments of the cultural, social, political, economic  and ethical contexts of mathematics education in a range of different  contexts around the globe.

The Global Qur'an
The Global Qur'an is a new book series that looks at Muslim engagement with the Qur'an in a global perspective. Scholars interested in publishing work in this series and submitting  their monographs and/or edited collections should contact the General  Editor, Johanna Pink. If you wish to submit a contribution, please read and download the submission guidelines here.
 
The Medieval Text Consortium Series

The  Series is created by an association of leading scholars aimed at making  works of medieval philosophy available to a wider audience. The Series'  goal is to publish peer-reviewed texts across all of Western thought  between antiquity and modernity, both in their original languages and in  English translation. Find out more here.
What do we care about? A Cross-Cultural Textbook for Undergraduate Students of Philosophical Ethics

Texts in ethics designed primarily for students should have four main  focal points: exposing students to normative moral theories, the history  of ethics and ethicists, the nature and major contents of applied  ethics, and exposing students to the analysis of moral terms and  questions of moral validation in meta-ethics. However, what is currently  available in this regard are texts that provide a one-sided and narrow  narrative of these focal points: the Western narrative. As it is  becoming more obvious in academic philosophy such hegemony of knowledge  in any area of philosophy is not only a fraud and disservice to humanity  – deliberately or non-deliberately – but also results in the poverty of  knowledge. This book is a bold attempt to remedy this and provide a  comprehensive and broad perspective of ethics to undergraduate students.  The book will indeed provide information on the four focal points  mentioned above, but it will also:
incorporate  in a non-eurocentric, non-biased way of presenting traditions from  Asia, Africa, North-America, South-America, Australia and Europe.
have  a recurring section at the end of every chapter that will attempt to  embed the respective ethical traditions into lived experience by asking  (as reflected in the title): 'What, exponent of tradition X, do you care  about? What is an ethical issue dear to you? And what do you do to  address it? What do you do to promote that which you care about?' Find out more here.

Applied Theatre Praxis
This  series publishes works of practitioner-researchers who use their  rehearsal rooms as "labs"; spaces in which theories are generated and  experimented with before being implemented in vulnerable contexts. Find  out more here.

Digital Humanities
Overseen  by an international board of experts, our Digital Humanities Series: Knowledge, Thought and Practice is dedicated to the exploration of these  changes by scholars across disciplines. Books in this Series present  cutting-edge research that investigate the links between the digital and  other disciplines paving the ways for further investigations and  applications that take advantage of new digital media to present  knowledge in new ways.  Proposals  in any area of the Digital Humanities are invited. We welcome proposals  for new books in this series. Please do not hesitate to contact us (a.tosi@openbookpublishers.com) if you would like to discuss a publishing proposal and ways we might work together to best realise it.
---

Findable,  accessible, interoperable, reusable: Why open or FAIR data is crucial  to support scientific research in academia and industry.

About the event
This event is FREE.

When
4 March 2021, 3 PM UK Time
SPEAKERS
Marta Teperek, Head of research data services at TU Delft, Netherlands
Liz Bal, Director of open research services, Jisc
Ian Harrow, FAIR Implementation project manager, Pistoia Alliance
Webcast hosted by Tim Gillett, editor, Research Information; and Robert Roe, editor, Scientific Computing World

RSVP: Click here.
---

Africa's Image in Ghana's Press: The influences of global news organisations by Michael Serwornoo.

Professor Lionel Gossman: In Memoriam by Dr Alessandra Tosi, Managing Director and co-Founder of OBP.

Framing the Third Reich: A new approach to National Socialist Photography by Yinuo Meng.

Jane Austen in Covid by Jane Stabler.

Open Access book usage in 2020: measurement and value by Lucy Barnes.

To check out all of our blogs please visit https://blogs.openbookpublishers.com/.
---
Social Identities: Journal for the Study of Race, Nation and Culture is currently looking for a reviewer for one of our latest Open Access title Photography in the Third Reich: Art, Physiognomy and Propaganda edited by Christopher Webster.
Submission Guidelines
Book reviews should be up to 2000 words in length and include the following aspects:
A  summary of the book's information - details of the author(s) and  editor(s), title of the book, year of publication, name of the  publisher, and total page numbers
A concise overview of the book's primary themes
Original  and insightful composition, including detailed synopses and critical  evaluations of the book and giving an account of the aims and remits
References
Reviewers will be provided with electronic or print copies of the book. Prospective reviewers should get in touch with the Managing Editor, Poonam Devi at poonam.devi@usp.ac.fj.
---

Image, Knife, and Gluepot: Early Assemblage in Manuscript and Print by Kathryn M. Rudy
This  book is a history of collections, as well as of nascent hybrid  manuscript production, and also elaborates on Rudy's own research  methods, offering a case study on the difficulty of conducting and  publishing discipline-melding research on such a grand scale. Her  methodological introduction situates the work within the burgeoning  field of material, or rather, functional print history, and touches on  themes she addressed in her August 2019 Times Higher Education article  on the hidden costs of art history. This serves in part to explain her  striking use of the first person, and the many years of travel and  hundreds of reference photos required to research this book.

 —Suzanne Karr Schmidt, Newberry Library, Speculum 96/1, January 2021, 250–252.
Liminal Spaces: Migration and Women of the Guyanese Diaspora
by Grace Aneiza Ali (ed.)
['Liminal  Spaces: Migration and Women of the Guyanese Diaspora'] is one of the  most comprehensive overviews on the Guyanese diaspora ever published.  Being the only South American nation in which English is the official  language, Guyana is considered part of the Anglophone Caribbean, and  many Guyanese migrate to North America. The majority of the population,  however, speak Guyanese Creole as a first language. The photographs,  letters, installations, video stills and digital collages interspersed  among the narratives allow a glimpse into biographies and artistic  practise, while providing crucial information about the life-courses of  Guyanese women from different generations. Conceived as a visual  exhibition on the page, 'Liminal Spaces' brings incredibly timely  insights on the Guyanese diaspora to the fore. Through artworks, it is able  to cover more ground than a classic scholarly analysis would be able  to, while making it accessible to different audiences. As one of the  only contributions of its kind, its importance cannot be overstressed.
— Eric Otieno, 'How artists from Guyana are thinking through the "Liminal Spaces" of Migration', GRIOT Magazine, December 17, 2020, available online.
Mobilities, Boundaries, and Travelling Ideas: Rethinking Translocality Beyond Central Asia and the Caucasus by Manja Stephan-Emmrich and Philipp Schröder (eds)
It  is precisely how the editors use the idea of translocality when  engaging with the issues of identity, the state, informal economies,  Islam, new technologies, and so on, that allows the reader to appreciate  the volume's theoretical contribution.
—Elena Borisova, University of Manchester, Journal of the Royal Anthropological Institute (N.S.) 26, 872-918
Vertical Readings in Dante's Comedy: Volume 3 by George Corbett and Heather Webb (eds)
[...]  This is an interesting and well-conceived edited volume that contains  some original conceptual as well as methodological contributions...the  book is recommended to all migration scholars and others wishing to  learn more about translocal (im)mobilities and how these play out in  Central Asia and the Caucasus (and beyond).
—Noel B Salazar, Migration Studies, Volume 8, Issue 2, Pages 275–277, available online
L'inchiesta  miscellanea (frutto finale delle trentatré "public lectures" tenutesi  tra il 2012 ed il 2016 all'università di Cambridge nel Regno Unito)  chiude il cerchio iniziato con la pubblicazione dei precedenti due tomi,  apparsi rispettivamente nel 2015 e nel 2016, e incentrati sulla lettura  "verticale" della Commedia. […] Strumento imprescindibile e prezioso,  Vertical Readings 3, assieme agli altri due volumi, si pone […] come  tappa obbligata, proficua e stimolante per chi voglia addentrarsi, con  efficaci supporti epistemologici, nel complesso e multiforme universo  della poesia escatologica dantesca.
—Olimpia Pelosi, Annali d'Italianistica 38 (2020), 470-476).  
Perhaps  the example that best encapsulates this collaborative impulse, which  both invites participation and innovates within the 'literary' field of  Dante Studies, and speaks to the general themes adumbrated thus far, is  the three-volume publication of the Cambridge Vertical Readings in  Dante's "Comedy". The volumes had their origin in a series of  thirty-three public lectures held at the University of Cambridge between  2012 and 2016. Each speaker was asked to shake off previously held  critical positions and invited to read the Commedia vertically: that is,  to consider the three parts of the poem in parallel with one another  under the umbrella of 'connumeration'. Many of the authors in the  volumes, somewhat humorously, stated their disapproval with the method,  and yet went on to offer original readings which enhance our  understanding of Dante's poem. Other pieces are decidedly enriched by  the vertical constraints put upon them – see, for example, Kenneth  Clarke's reading of the 10s, in which he demonstrates the rich and  allusive intratexuality of the rhyming of 'arte' and 'parte' across the  three canticles. The result of the vertical readings is a surprising  admixture of novelty, nuance, and critical acumen. Above all, it is the  result of true collaboration.  
—Daragh O'Connell and Beatrice Sica, Italian Studies, 75:2, 129
The Politics of Language Contact in the Himalaya by Selma K. Sonntag and Mark Turin (eds)
All  the chapters in the edited volume are scholarly and are supported by  proper theoretical frameworks. It is a very valuable addition to the  area of cultural knowledge of the Himalayan region.
—Himadri Lahiri, Netaji Subhas Open University, Kolkata, India, Asiatic, Vol. 14, No. 1, June 2020

An  essential read and a valuable resource for all those concerned with  matters of linguistic contact and politics, especially within  educational settings.
—Ram Ashish Giri (2020), Journal of Multilingual and Multicultural Development, 41:10, 899-900, DOI: 10.1080/01434632.2020.1749770
---

Could you give us a glimpse of how you first became involved with open access?

I  first became aware of open access as a university student and got to  know a bit more about it later, during my PhD, when I was lucky to have  an article I wrote published in open access format.
What drew you to work at OBP?

I  was aware of OBP before I ended up working here thanks to some of their  excellent French and Russian literature publications. Having previously  done a combination of academic research and teaching, I was excited to  be involved in their work and learn more.

Could you briefly describe what your role involves?

My  role varies from project to project, but it will often involve a  combination of editorial work with authors and contributors (which  includes proofreading, copy-editing, and sometimes indexing of  manuscripts), and production work (making the manuscript into an actual  book!). This means I get to see some projects through the various stages  of publication, which is fun and makes it exciting to see them being  read and discussed afterwards.

What do you think is the most challenging aspect of your work? And the most exciting?

Although  focussed on Humanities and Social Sciences, OBP publishes titles on a wide range of subjects, so I suppose one challenging aspect of my work  is the need to adapt quickly to different formats or styles of book, and  to the conventions and language of different academic disciplines.  Learning about whole new fields or debates and getting to work closely  with such a wide range of authors as their work takes shape are  undoubtedly two of the more enjoyable and rewarding aspects of the job!

Can you tell us a bit more about yourself?
I  graduated from Cambridge with an MPhil in Film and Screen Studies in  the Autumn of 2019 and prior to that I obtained my undergraduate degree  in English Literature. I have such a love of books and films and the  academic texts and theories surrounding both. As a graduate student I  was interested in considering how memory and landscape can be entwined  in film. This interest influenced much of my research throughout,  whether it was considering representations of the American desert on  film, Italian Cinema of the early 1960's, or Beyonce's gothic  'southscapes' in her visual album Lemonade.

Since graduating I began obtaining experience in different creative  fields. I am currently undertaking some freelance work for Modern Films,  which is a London-based film production, distribution and events  company. In this work I coordinate publicity outreach, collaborations  and events for new film releases. I also undertook a journalism  internship with the digital publication, Air Mail, and now do some freelance work for their London editor. Much of what I love in these  roles is connecting audiences to the material we're working on and  coming up with creative and unique ways to publicise what we're  promoting. Publicity and marketing within the creative industry has  always been fascinating to me – I was so pleased to join Open Book  Publishers to establish a sense of how these work in the book industry,  particularly for academic texts.
What drew you to volunteer at OBP? Are you interested in Open Access publishing?
I  was so intrigued by your stance on Open Access publishing. I think  OBP's vision of accessible research and freely available knowledge is  very innovative in the field. Sometimes the academic world exists in its  own bubble, this model enables more readers and more accessibility from  a wider variety of backgrounds. That definitely caught my attention  when applying. I think the democratization of knowledge and educational  resources is so important.

Another thing that drew me to OBP was the opportunity to work with  multiple people in a smaller team to get a sense of how each department  collaborates. It has been so valuable joining the meeting and switching  between marketing and editorial work. Everyone has been extremely lovely  to work with!
How has been working in the various departments?
It  has been really valuable to work with different team members and get a  sense of the many roles and tasks that make up a publishing house. I  have enjoyed the variation of editorial and marketing projects. There's a  strong sense of how much time and care OBP staff put into looking at  each manuscript and making sure all the details are perfect, it was  wonderful to contribute to that. There's an intricacy to the process of  those tasks that is really satisfying. I also really enjoyed the  marketing tasks. It was great to research all the relevant academics,  blogs and journals and gather all the information on how to connect the  book to the right audience before publication.
What is, in your opinion, the most challenging or interesting task you have dealt with?
I  think the most interesting piece to work on was creating the contact  list for an upcoming publication. So much thought goes into every aspect  of where the right audience and readers are, and it was so wonderful to  put that together. I often do similar outreach tasks or media lists in  my freelance work but it was so valuable to do this for a book  publication and see what type of contacts are required for an academic  text.
How has your academic experience helped you in your work or vice versa?
I  think my academic background definitely contributed in lots of ways.  Many of the tasks required really adept research skills as well as a  knowledge of academic journals and how to navigate those spaces. I think  having a keen eye for detail when going over manuscripts and papers is  also helpful. A knowledge of referencing styles also came up a few times  but I think the most important experience is being able to research  really thoroughly. Researching key terms, phrases, names and other relevant or related texts was so helpful when working on the marketing  tasks.
If there are any thoughts you would like to share with us, please email laura@openbookpublishers.com or contact us on Twitter or Facebook.