Category Archives:
Author Posts
Articles written by OBP authors on their books. Accessible and interesting these posts are well worth a read for those wishing to understand more about the great range of subjects we work with.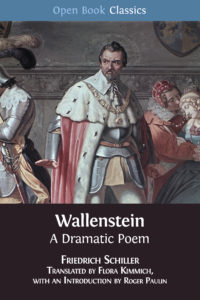 Q: How did translating Wallenstein: A Dramatic Poem compare to your first translation with OBP, Fiesco's Conspiracy at Genoa? Continue reading →
On 9th November, after his victory in the American Presidential election, Donald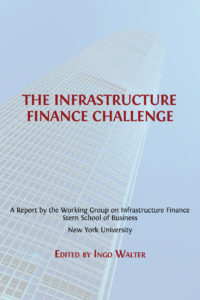 Trump declared, "We are going to fix our inner cities and rebuild our highways, bridges, tunnels, airports, schools, hospitals. We're going to rebuild our infrastructure, which will become, by the way, second to none."
His eyecatching pledge to spend one trillion dollars on infrastructure projects over ten years has raised an important issue: how will this be financed? Trump has proposed ideas such as public-private partnerships and a "deficit-neutral system of infrastructure tax credits" to encourage private investment. House Democratic leader Nancy Pelosi has signalled support for infrastructure investment, but she has also noted that, "on Capitol Hill, the divide is always over how to pay for it." Continue reading →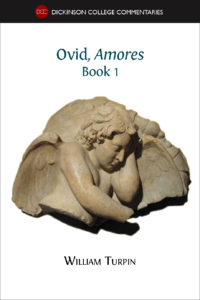 I chose to focus on Amores (Book I) because Ovid's text seems particularly suitable for students at that crucial stage when they have learned the basics of Latin and are just starting on real Latin authors.  In some ways it is easiest to make the transition by means of a prose author, and Bret Mulligan's new edition of Nepos' Life of Hannibal (also published by Open Book Publishers) is an obvious choice.  But students and teachers are often impatient to get to the poetry.   They typically begin with Catullus, but soon find themselves looking for more, and the Amores are an obvious choice, since the poems are fairly short and since Ovid's Latin is relatively easy, or at least as easy as Latin poetry ever gets. Continue reading →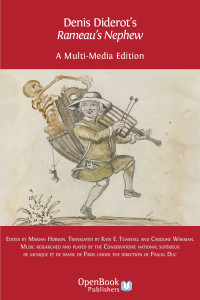 Denis Diderot (1713-1784) was a mathematician, a major art critic, an innovative novelist, a playwright, and, of course, the editor of the Encyclopédie, which contained articles on most subjects under the sun: science, medicine, the arts, horse-breeding, ship-building… It is a fascinating, not to say enlightening, exercise to approach the interdisciplinary Diderot in an interdisciplinary fashion. I am involved, as an editor, in just such a project.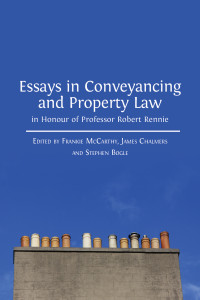 In 2014, Robert Rennie retired from the post he had held since 1994 as Professor of Conveyancing at the University of Glasgow. This brought an end to part – but only part – of a remarkable career encompassing both academia and legal practice. Robert qualified as a solicitor in 1969, having previously studied at the University of Glasgow, completing a part-time PhD thesis on Floating Charges – A Treatise from the Standpoint of Scots Law in 1972. He worked as a solicitor in the west of Scotland, where he played a leading role in the expansion of the firm of Ballantyne and Copland, and was appointed to the part-time Chair of Conveyancing at Glasgow in 1994.
Continue reading →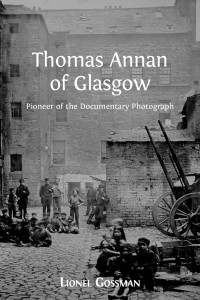 For most of my professional career I was a teacher of French literature and much of my published work has been in that field. But I have always been a wanderer and, since my retirement in 1999, perhaps a rather reckless one. Sometimes I look back to see if I can discern any consistency in my seemingly random curiosity and research projects. Continue reading →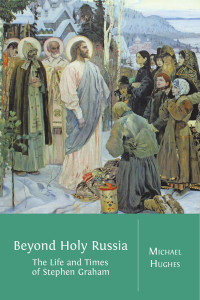 In September 2011, I found myself standing on a rock on the shore of Lake Peipsi, the huge stretch of water that lies between Estonia and St Petersburg, peering out across the haze in the hope of catching a glimpse of the Russian shore. Continue reading →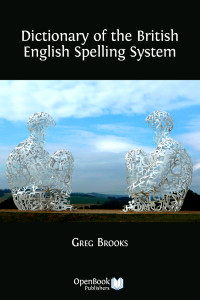 I wrote the Dictionary of the British English Spelling System  because (1) most children learning to read and spell need to be taught the most effective method of identifying and understanding unfamiliar written words and of writing down words they don't yet know how to spell; (2) that method is synthetic phonics; (3) to teach synthetic phonics efficiently (as well as systematically) teachers need both a basic knowledge of phonetics and a secure knowledge of the correspondences between letters or letter-groups (graphemes) and distinctive speech sounds (phonemes), otherwise they will get the phonics wrong and mislead their pupils; (4) no existing book in the field had quite the right coverage. Continue reading →