Open Book Publishers - Autumn Newsletter - November 2023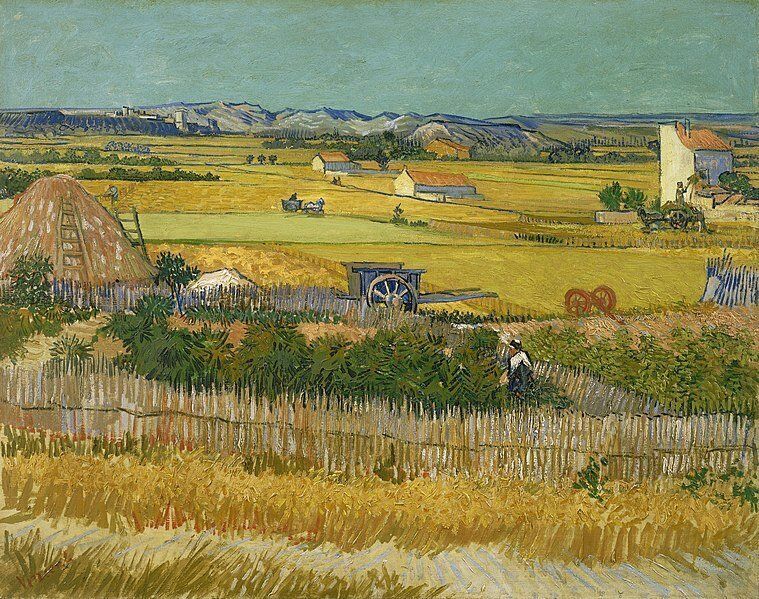 Welcome to our Autumn Newsletter!  

In this edition, we've got a treasure trove of updates, insights, and exciting plans to share with you. Get ready to dive into the world of knowledge, innovation, and our upcoming releases. Here's a sneak peek of what's inside:

Announcements
Our Prize-winning title
Celebrating 15 Years of Knowledge, Innovation, and Open Access!
Open Access Books Network
Call for Proposals: Experimental Book Pilot Projects
Open Access Week 2023: Embracing 'Community over Commercialization'

Books, Resources and Reviews
Featured Book
New Open Access Publications
Forthcoming Open Access Publications
New Blogs and Resources
Call for Proposals
Latest Reviews
---

Winner of Best History in the category Best Historical Research in Classical Music in the 2023 Association for Recorded Sound Collections Awards for Excellence
Delighted to announce that Massimo Zicari's remarkable work, The Voice of the Century, has won Best History in the category Best Historical Research in Classical Music in the 2023 Association for Recorded Sound Collections Awards for Excellence!

Initiated in 1991, the ARSC Awards for Excellence acknowledge authors of books, articles, or recording liner notes that showcase the finest contemporary achievements in recorded sound research. Through these awards, ARSC acknowledges the significant contributions of these individuals, seeks to inspire others to uphold similar high standards, and endeavors to boost the readership of their exceptional work.
---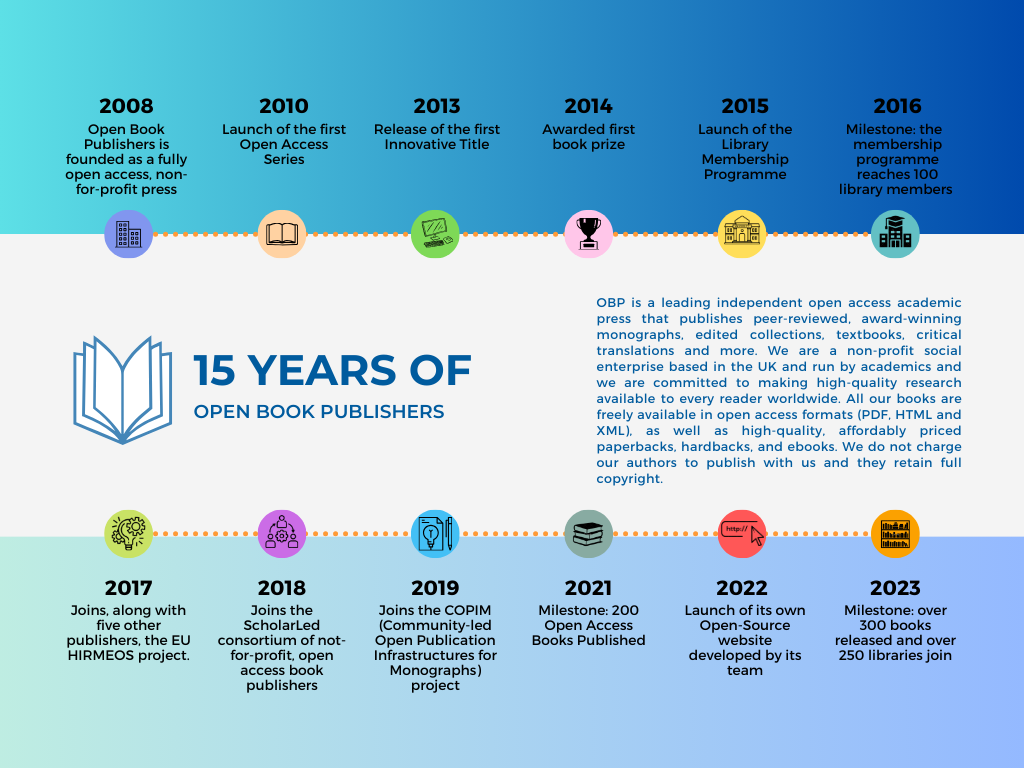 Celebrating 15 Years of Knowledge, Innovation, and Open Access!
Fifteen years ago, our journey began with a vision for knowledge, innovation, and the fundamental belief in the power of open access. Today, we celebrate this remarkable milestone and express our heartfelt gratitude to each one of you who has been a part of this incredible journey.

Thank you for your unwavering support, enthusiasm, and commitment to advancing scholarship. It's your passion for open access that has driven us to make knowledge more accessible and fostered innovation in ways we couldn't have imagined.

As we commemorate this significant anniversary, we're excited to share a special blog post marking this momentous occasion. 15 Years of Open Book Publishers: An Interview with Alessandra Tosi and Rupert Gatti is now live on our website. Dive into this exclusive interview, exploring the journey, challenges, and aspirations of our founders as they reflect on the past 15 years and the future of open access.

Join us in celebrating this milestone by reading the insightful interview that encapsulates the essence of our journey.

Here's to the next chapter, where our collective efforts will forge a path toward a more knowledgeable and inclusive world.

---

Open Access Books Network: What they learned from their survey and how they're planning to respond!
Over the summer, the OABN initiated its (not a) survey to gain deeper insights into the OABN community.

The survey was launched because, during the three years of running the OABN, the community has expanded, prompting them to understand: Who are the current members, what their expectations are from the network, and how they could contribute to it. Through the two blog posts below they explore:

a) What they found out, and
b) What they're doing in response.

---

CALL FOR PROPOSALS: EXPERIMENTAL BOOK PILOT PROJECTS
Copim is delighted to announce support and funding for three experimental book publishing pilots. These book pilot projects will be developed with Open Book Future's Experimental Publishing Group, supported by Coventry University, and will be overseen by the Open Book Collective. They are inviting individuals and project teams to submit proposals for experimental, long-form scholarly book projects.

Visit the open call to find out more https://copim.pubpub.org/pub/expub-pilot-call/

Deadline for applications: 22 November 2023
---

Open Access Week 2023: Embracing 'Community over Commercialization'
Reflecting on the recently concluded Open Access Week, we celebrated the theme "Community over Commercialization." This pivotal focus prompted insightful discussions about approaches to open scholarship that prioritize the best interests of the public and the academic community.

Throughout the week, engaging conversations revolved around the consequences of prioritizing commercial interests over those of the research community. Participants explored thought-provoking questions, considering the impact of profit-centric models on knowledge production and the balance between personal data use and academic freedom. The discussions also contemplated whether commercialization could truly serve the public interest and sought alternative, community-driven infrastructure such as preprint servers, repositories, and open publishing platforms to better serve the research community and the public.
As a contributor to this year's Open Access Week, Open Book Publishers released a series of blog posts and author interviews that delved into the theme of 'Community over Commercialization'. These discussions underlined our commitment to representing this theme and advancing the cause of open access in scholarly publishing. See below:

[blog] Decorative Art Without Barriers: William Moorcroft's Pottery Explored via Open Access Publishing by Jonathan Mallinson

[blog] Collaboration and Knowledge Sharing: The Heart of Open Access by James Hutson

[video] Open Access Week 2023 - A conversation with authors John W. Wilson, Richard B. Primack and Eric Nana    

[thread] Author's Lee Haring's thoughts on'Community over Commercialization'

Though Open Access Week has concluded, the conversations and initiatives surrounding 'Community over Commercialization' continue to be relevant and essential throughout the year.
For a deeper understanding of the International Open Access Week, you can explore past events and discussions at openaccessweek.org. To revisit the shared insights and conversations, check out the official hashtag #OAWeek on Twitter.
---

Featured Book: Now in OA!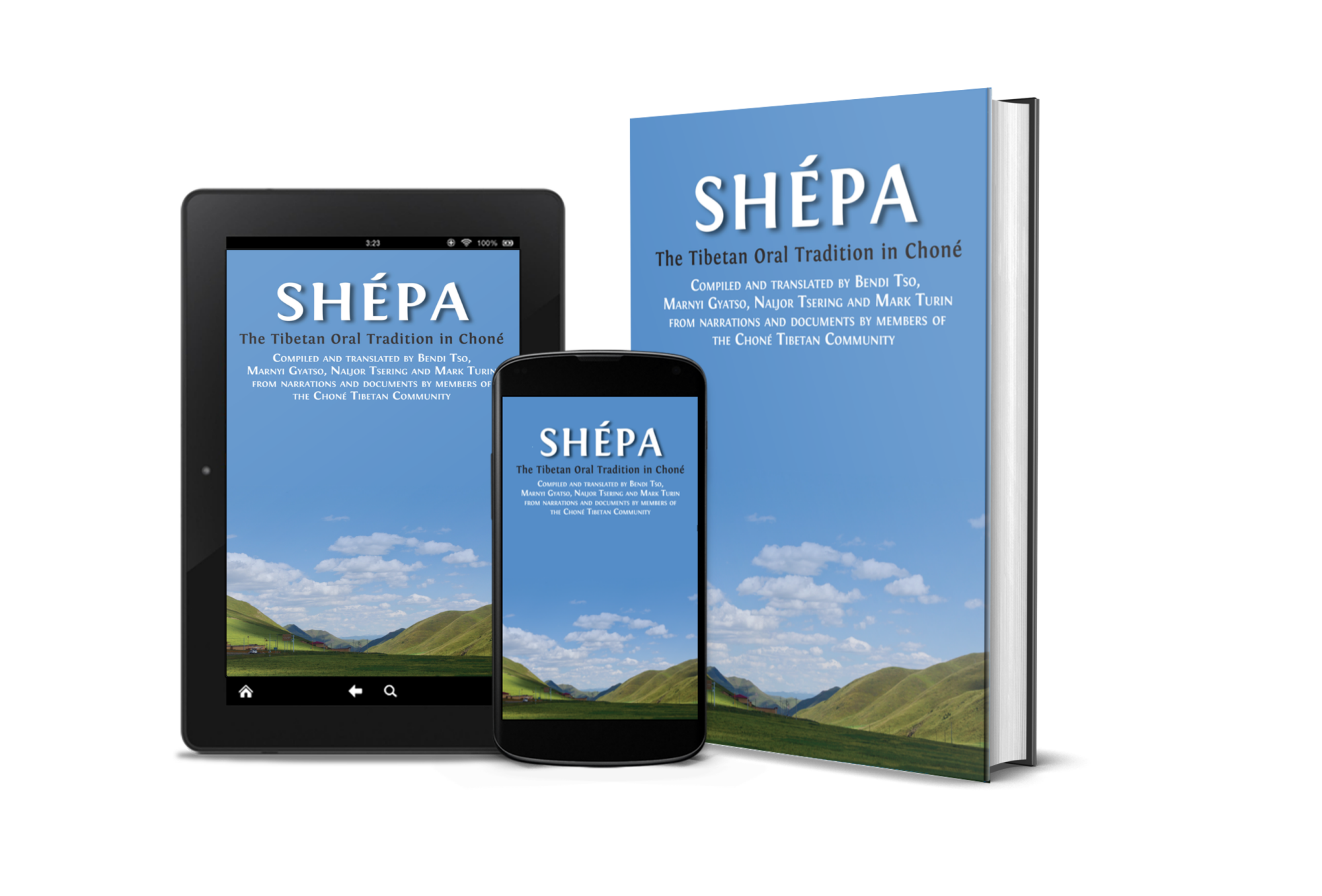 Shépa: The Tibetan Oral Tradition in Choné by Bendi Tso, Marnyi Gyatso, Naljor Tsering and Mark Turin acting as Trustees for the Members of the Choné Tibetan Community

Shépa: 'explanation' or 'elucidation' in Tibetan.
A form of oral poetry sung antiphonally in a question-and-answer style.

This book contains a unique collection of Tibetan oral narrations and songs known as Shépa, as these have been performed, recorded and shared between generations of Choné Tibetans from Amdo living in the eastern Tibetan Plateau. Presented in trilingual format — in Tibetan, Chinese and English — the book reflects a sustained collaboration with and between members of the local community, including narrators, monks, and scholars, calling attention to the diversity inherent in all oral traditions, and the mutability of Shépa in particular.

From creation myths to Bon and Buddhist cosmologies and even wedding songs, Shépa engages with and draws on elements of religious traditions, historical legacies and deep-seated cultural memories within Choné and Tibet, revealing the multi-layered conceptualization of the Tibetan physical world and the resilience of Tibetan communities within it. This vital and unique collection, part of the World Oral Literature Series, situates Shépa in its ethnographic context, offering insights into the preservation and revitalization of intangible cultural heritage in the context of cultural Tibet, Indigenous studies and beyond.

Scholars and students in the fields of anthropology, linguistics, ethnic and minority relations, critical Indigenous studies, Tibetan studies, Himalayan studies, Asian studies and the broader study of China will find much to reward them in this book, as will all readers interested in the documentation and preservation of endangered oral traditions, intangible cultural heritage, performance and textuality, and Tibetan literature and religions.


Endorsements


This trilingual publication is a remarkable accomplishment and a landmark publication in Tibetan studies, making research findings accessible to the community for whom Shepa is a living practice. This is a welcome first publication on the tradition of Shepa as it exists in Chone, in the Amdo region of Eastern Tibet. The collaborative team have contextualized Shepa oration as part of Tibet's rich tradition of oral narratives, and have meticulously transcribed the oral narrations that existed in the memories of the older generation. They provide readers with faithful translations, and preserve the joyous mode of storytelling that fills the grassland.

Tsering Shakya
Associate Professor and Canada Research Chair in Religion and Contemporary Society in Asia at the Institute for Asian Research, School of Public Policy and Global Affairs, University of British Columbia.

This book is a massive achievement, and the product of a considerable amount of painstaking work. The trilingual edition of Shépa provides a unique insight into an important regional tradition, and the first opportunity for Anglophone audiences to approach this tradition. Rich introductory material also helps to set these materials in the complex cultural tapestry of the eastern Tibetan Plateau through describing how their present form is influenced by local religious and cultural history, Tibetan language verbal art, and with the People's Republic of China's heritage regime. More broadly, the study of Tibetan oral traditions and vernacular cultures (and of Choné) are woefully underrepresented in English-language Tibetological research, and this makes a unique contribution to the broader field. It is a valuable and original contribution that only this research team could produce.

Timothy Thurston
Associate Professor in the Study of Contemporary China, University of Leeds

Shépa: The Tibetan Oral Tradition in Choné is a remarkable achievement on many fronts. The book contributes a landmark study of Shépa as embodying a wide-ranging set of discursive forms [and] likewise presents a nuanced reflection on the relationships between poetry, narrative, and performativity, as well as the oral and literary practices of knowledge production more broadly. The book stands as one of the most detailed records to date of a singular expression of Tibetan oral performance that thrives as a contemporary practice even as it is rooted in a religious and cultural history extending back to the earliest periods of Tibetan civilization. Finally, this work serves as a model of collaborative and interdisciplinary scholarship [and] will make an impactful and lasting contribution to our understanding of Shépa and to Tibetan oral traditions more broadly.

Andrew Quintman
Associate Professor, Department of Religion and the College of East Asian Studies, Wesleyan University

This Open Access title is available to read and download for free as well as to purchase in paperback and hardback at https://www.openbookpublishers.com/books/10.11647/obp.0312
---

New Open Access Publications

These past months we have released 12 new Open Access titles:
The Linguistic Classification of the Reading Traditions of Biblical Hebrew: A Phyla-and-Waves Model by Benjamin Paul Kantor
In recent decades, the field of Biblical Hebrew philology and linguistics has been witness to a growing interest in the diverse traditions of Biblical Hebrew. Indeed, while there is a tendency for many students and scholars to conceive of Biblical Hebrew as equivalent with the Tiberian pointing of the Leningrad Codex as it appears in Biblia Hebraica Stuttgartensia (BHS), there are many other important reading traditions attested throughout history.

William Moorcroft, Potter: Individuality by Design by Jonathan Mallinson

William Moorcroft (1872-1945) was one of the most celebrated potters of the early twentieth century. His career extended from the Arts and Crafts movement of the late Victorian age to the Austerity aesthetics of the Second World War. Rejecting mass production and patronised by Royalty, Moorcroft's work was a synthesis of studio and factory, art and industry. He considered it his vocation to create an everyday art, both functional and decorative, affordable by more than a privileged few: 'If only the people in the world would concentrate upon making all things beautiful, and if all people concentrated on developing the arts of Peace, what a world it might be,' he wrote in a letter to his daughter in 1930.

Cheap Print and Street Literature of the Long Eighteenth Century edited by David Atkinson and Steve Roud

This deeply researched collection offers a comprehensive introduction to the eighteenth-century trade in street literature – ballads, chapbooks, and popular prints – in England and Scotland. Offering detailed studies of a selection of the printers, types of publication, and places of publication that constituted the cheap and popular print trade during the period, these essays delve into ballads, slip songs, story books, pictures, and more to push back against neat divisions between low and high culture, or popular and high literature.

Ethics of Socially Disruptive Technologies: An Introduction edited by Ibo van de Poel, Lily Eva Frank, Julia Hermann, Jeroen Hopster, Dominic Lenzi, Sven Nyholm, Behnam Taebi and Elena Ziliotti

Technologies shape who we are, how we organize our societies and how we relate to nature. For example, social media challenges democracy; artificial intelligence raises the question of what is unique to humans; and the possibility to create artificial wombs may affect notions of motherhood and birth. Some have suggested that we address global warming by engineering the climate, but how does this impact our responsibility to future generations and our relation to nature? This book shows how technologies can be socially and conceptually disruptive and investigates how to come to terms with this disruptive potential.

Toevallige ontmoetingen: Bio-ethiek voor een gehavende planeet by Kristien Hens

In dit rigoureuze en noodzakelijke boek brengt Kristien Hens bio-ethiek en filosofie van de biologie bij elkaar, met het argument dat het ethisch noodzakelijk is om in het wetenschappelijk onderzoek een plaatsje vrij te houden voor de filosofen. Hun rol is behalve ethisch ook conceptueel: zij kunnen de kwaliteit en de coherentie van het wetenschappelijk onderzoek verbeteren door erop toe te zien dat specifieke concepten op een consistente en doordachte manier worden gebruik binnen interdisciplinaire projecten. Hens argumenteert dat toeval en onzekerheid een centrale rol spelen in de bio-ethiek, maar dat die in een spanningsrelatie kunnen raken met de pogingen om bepaalde theorieën ingang te doen vinden als wetenschappelijke kennis: bij het beschrijven van organismen en praktijken creëren we op een bepaalde manier de wereld. Hens stelt dat dit noodzakelijk een ethische activiteit betreft.

Linguistic Theory and the Biblical Text edited by William A. Ross and Elizabeth Robar

This volume is the result of the 2021 session of the Linguistics and the Biblical Text research group of the Institute for Biblical Research, which addresses the history, relevance, and prospects of broad theoretical linguistic frameworks in the field of biblical studies. Cognitive Linguistics, Functional Grammar, generative linguistics, historical linguistics, complexity theory, and computational analysis are each allotted a chapter, outlining the key theoretical commitments of each approach, their major concepts and/or methods, and their important contributions to contemporary study of the biblical text.

After the Miners' Strike: A39 and Cornish Political Theatre versus Thatcher's Britain: Volume 1 by Paul Farmer

In this rich memoir, the first of two volumes, Paul Farmer traces the story of A39, the Cornish political theatre group he co-founded and ran from the mid-1980s to the early 1990s. Farmer offers a unique insight into A39's creation, operation, and artistic practice during a period of convulsive political and social change.

Shépa: The Tibetan Oral Tradition in Choné by Bendi Tso, Marnyi Gyatso, Naljor Tsering and Mark Turin acting as Trustees for the Members of the Choné Tibetan Community

Transparent Minds in Science Fiction: An Introduction to Alien, AI and Post-Human Consciousness by Paul Matthews

Transparent Minds explores the intersection between neuroscience and science fiction stories. Paul Matthews expertly analyses the narratives of humans and nonhumans from Mary Shelley to Kazuo Ishiguro across 200 years of the genre. In doing so he gives lucid insight into the meaning of existence and self-awareness. Rigorously researched and highly accessible, Matthews argues that psycho-emotional science fiction writers both imitate and inform alien and post-human consciousnesses through exploratory narratives and metaphor.

The Predatory Paradox: Ethics, Politics, and Practices in Contemporary Scholarly Publishing by Amy Koerber, Jesse C. Starkey, Karin Ardon-Dryer, R. Glenn Cummins, Lyombe Eko and Kerk F. Kee

In today's 'publish or perish' academic setting, the institutional prizing of quantity over quality has given rise to and perpetuated the dilemma of predatory publishing. Upon a close examination, however, the definition of 'predatory' itself becomes slippery, evading neat boxes or lists which might seek to easily define and guard against it. This volume serves to foreground a nuanced representation of this multifaceted issue. In such a rapidly evolving landscape, this book becomes a field guide to its historical, political, and economic aspects, presenting thoughtful interviews, legal analysis and original research. Case studies from both European-American and non-European-American stakeholders emphasize the worldwide nature of the challenge faced by researchers of all levels.

Higher Education for Good: Teaching and Learning Futures edited by Laura Czerniewicz and Catherine Cronin

After decades of turbulence and acute crises in recent years, how can we build a better future for Higher Education? Thoughtfully edited by Laura Czerniewicz and Catherine Cronin, this rich and diverse collection by academics and professionals from across 17 countries and many disciplines offers a variety of answers to this question. It addresses the need to set new values for universities, trapped today in narratives dominated by financial incentives and performance indicators, and examines those "wicked" problems which need multiple solutions, resolutions, experiments, and imaginaries.

Misunderstandings: False Beliefs in Communication by Georg Weizsäcker

What do we expect when we say something to someone, and what do they expect when they hear it? When is a conversation successful? The book considers a wide set of two-person conversations, and a bit of game theory, to show how conversational statements and their interpretations are governed by beliefs. Thinking about beliefs is suitable for communication analysis because beliefs are well-defined and measurable, allowing to differentiate between successful understandings and their less successful counterparts: misunderstandings.
As always, these titles are freely available to read and download at www.openbookpublishers.com.
---

Forthcoming Open Access Publications
Health Care in the Information Society: Volume 1 - From Adventure of Ideas to Anarchy of Transition and Health Care in the Information Society: Volume 2- From Anarchy of Transition to Programme for Reform by David Ingram

In this fascinating book David Ingram traces the history of information technology and health informatics from its pioneers in the middle of the twentieth century to its latest developments.

Genetic Inroads into the Art of James Joyce by Hans Walter Gabler
This book is a treasure trove comprising core writings from Hans Walter Gabler's seminal work on James Joyce, spanning fifty years from the analysis of composition he undertook towards a critical text of A Portrait of the Artist as a Young Man, through the Critical and Synoptic Edition of Ulysses, to Gabler's latest essays on (appropriately enough) Joyce's sustained artistic innovation.

Modelling Between Digital and Humanities: Thinking in Practice by Arianna Ciula, Øyvind Eide, Cristina Marras and Patrick Sahle

This volume presents an exploration of Digital Humanities (DH), a field focused on the reciprocal transformation of digital technologies and humanities scholarship. Central to DH research is the practice of modelling, which involves translating intricate knowledge systems into computational models. This book addresses a fundamental query: How can an effective language be developed to conceptualize and guide modelling in DH?

Prismatic Jane Eyre: Close-Reading a World Novel Across Languages by Matthew Reynolds et al

Jane Eyre, written by Charlotte Brontë and first published in 1847, has been translated more than five hundred times into over sixty languages. Prismatic Jane Eyre argues that we should see these many re-writings, not as simple replications of the novel, but as a release of its multiple interpretative possibilities: in other words, as a prism.

To find out more about this and other forthcoming titles visit: https://www.openbookpublishers.com/forthcoming
---

Blogs
Joys and sorrows of the noble art of academic writing - a survival manual by Maria Teresa Renzi Sepe

William Moorcroft, potter: Individuality by design by Jonathan Mallinson

A Relational Realist Vision for Education Policy and Practice: The Functionalist Symbolic Reference of UK Governance Models by Basem Adi

Diachronic variation in the Omani Arabic vernacular of the al-'Awabi district. From Carl Reinhardt (1894) to the present day by Roberta Morano

On 'William Moorcroft, Potter: Individuality by Design by Alex Carabine

Changing the conversation around Existential Risk' by Dr SJ Beard

A39 Theatre Group and the fight not to be where we have come to be by Paul Farmer

Inversión pública en pos de una transición verde by Adolfo Maza

The Predatory Paradox: misinformation, fake news and clickbait in academic publishing by Anja Pritchard
Resources
[substack] Researching Misunderstandings

[video] Online Book Launch: 'William Moorcroft, Potter: Individuality by Design'

[video] Paul Farmer - After the Miners' Strike: A39 and Cornish Political Theatre versus Thatcher's Britain    

[podcast] Mihnea Tanasescu on the Need for 'Ecocene Politics'
---

Call for Proposals
We have various Open Access series all of which are open for proposals, so feel free to get in touch if you or someone you know is interested in submitting a proposal!

Global Communications

Global Communications is a book series that looks beyond national borders to examine current transformations in public communication, journalism and media. Special focus is given on regions other than Western Europe and North America, which have received the bulk of scholarly attention until now.

St Andrews Studies in French History and Culture

St Andrews Studies in French History and Culture, a successful series published by the Centre for French History and Culture at the University of St Andrews since 2010 and now in collaboration with Open Book Publishers, aims to enhance scholarly understanding of the historical culture of the French-speaking world. This series covers the full span of historical themes relating to France: from political history, through military/naval, diplomatic, religious, social, financial, cultural and intellectual history, art and architectural history, to literary culture.

Studies on Mathematics Education and Society

This book series publishes high-quality monographs, edited volumes, handbooks and formally innovative books which explore the relationships between mathematics education and society. The series advances scholarship in mathematics education by bringing multiple disciplinary perspectives to the study of contemporary predicaments of the cultural, social, political, economic and ethical contexts of mathematics education in a range of different contexts around the globe.

The Global Qur'an

The Global Qur'an is a new book series that looks at Muslim engagement with the Qur'an in a global perspective. Scholars interested in publishing work in this series and submitting their monographs and/or edited collections should contact the General Editor, Johanna Pink. If you wish to submit a contribution, please read and download the submission guidelines here.

The Medieval Text Consortium Series

The Series is created by an association of leading scholars aimed at making works of medieval philosophy available to a wider audience. The Series' goal is to publish peer-reviewed texts across all of Western thought between antiquity and modernity, both in their original languages and in English translation. Find out more here.

Applied Theatre Praxis

This series publishes works of practitioner-researchers who use their rehearsal rooms as "labs"; spaces in which theories are generated and experimented with before being implemented in vulnerable contexts. Find out more here.

Digital Humanities

Overseen by an international board of experts, our Digital Humanities Series: Knowledge, Thought and Practice is dedicated to the exploration of these changes by scholars across disciplines. Books in this Series present cutting-edge research that investigate the links between the digital and other disciplines paving the ways for further investigations and applications that take advantage of new digital media to present knowledge in new ways. Proposals in any area of the Digital Humanities are invited. We welcome proposals for new books in this series. Please do not hesitate to contact us (a.tosi@openbookpublishers.com) if you would like to discuss a publishing proposal and ways we might work together to best realise it.
---

Latest Reviews
Dire Straits-Education Reforms: Ideology, Vested Interests and Evidence by Montserrat Gomendio and José Ignacio Wert

From my own experience as an educational scholar in Malaysia, I suspect that many of the book's insights will resonate with, as well as challenge and surprise interested readers. The book is an engaging read, achieving that oft-elusive balance between (academic) rigour and accessibility. [...] I felt that I benefited most from Chapter 3, on the governance of education systems, where the authors' close analysis of governance arrangements—the distribution of power and responsibilities between levels of government, financial incentives, etc.—was eye-opening and incisive. In particular, I appreciated the authors' nuanced intervention in the centralising vs. decentralising education debate, which will no doubt be of interest to many. [...] Chapter 6 then allows the reader to view the task of reform through the prism of front-line policymaking. While framed as the authors' personal anecdote, this chapter nonetheless vividly illustrates the complex interplay between politics and policy, including the roles of political parties, the media and PISA. It is a sobering account of the political realities of education reform, conflicts of (vested) interests, and the questionable role of non-state actors like PISA.[...] Dire Straits deserves a wide readership, particularly with educationists outside academia, and is essential reading for university courses in comparative education and education policy.

Ngee Derk Tiong
Educational Review, 2023. doi:10.1080/00131911.2023.2252704

It seeks to offer the means to overcome the ideological schism and escape the trap which education systems seem to fall into. The authors strongly advocate for sparing educational policies the ideological disputes, eliminating obstacles on the way to evidence-based education reforms. More importantly, they strive to assess how robust policy recommendations are, so they can be used as evidence-based references for any reforms. The strength of their discourse lies in the extensive descriptions and explanations of what, how, and why educational policies and reforms succeed or fail. The comparative examination of specific cases of countries to illustrate dire-straits education reforms and how international surveys are used to direct these reforms is based on a detailed approach, supported by rich and interesting arguments, with clear and straightforward viewpoints and stances. As suggested by the meaningfully loaded title, the discussion and analysis untangle the complex relationships between numerous influential factors which significantly impact education.
Diana Aboulebde
Educational Research and Evaluation: An International Journal on Theory and Practice, 2023. doi:10.1080/13803611.2023.2261907


The Diaries of Anthony Hewitson, Provincial Journalist, Volume 1 by Andrew Hobbs

Personal diaries can provide valuable insights into many topics of interest to urban historians, and the diaries transcribed in this volume are no exception […] Hobbs has written a useful introduction to the life and work of Hewitson and the team have also assembled a full bibliography of his work, a family tree, a list of the books read by Hewitson, a glossary of technical and dialect terms and an explanatory list of all the people mentioned in the diary. The volume is very carefully referenced and provides a scholarly introduction to the writings of Hewitson […] Hobbs argues persuasively that what is distinctive and important about these diaries is that they provide a detailed picture of the work of a prolific journalist working in a Lancashire town in the second half of the nineteenth century, where he saw and reported on numerous aspects of urban politics, religion and everyday life […] the transcription and publication of these diaries is a valuable contribution to the history of journalism, and provides useful commentary on some of the urban areas of north-west England in the second half of the nineteenth century.

Colin PooleyUrban History, vol. 50, no. 3, 2023. doi:10.1017/S0963926823000226