Open Book Publishers - Summer Newsletter - August 2022
Welcome to our Summer Newsletter!
We have information on our open Call for Proposals, new publications, latest reviews, interviews, features, blogs and more. There are lots to explore below, so dive in to find out what's been happening as well as our plans for the months ahead...
Announcements
New Website
NatWest SE100 2022
Prize-Winning Books
Ask an OBP Author
OABN
COPIM: reports and updates
New OCLC Stanza for Libraries
Accessibility Compliance Update
Books, Readership and Content
New Open Access Publications
Events
New Blogs, Articles, and Interviews
Call for Proposals
Latest Reviews
---

We have a new website!
We have launched a brand new website! Our new website is in line with the WCAG 2.1 standards, is OpenSource & can be reused by any publisher, and offers more in-detail book metadata information powered by Thoth! Visit now at http://openbookpublishers.com
---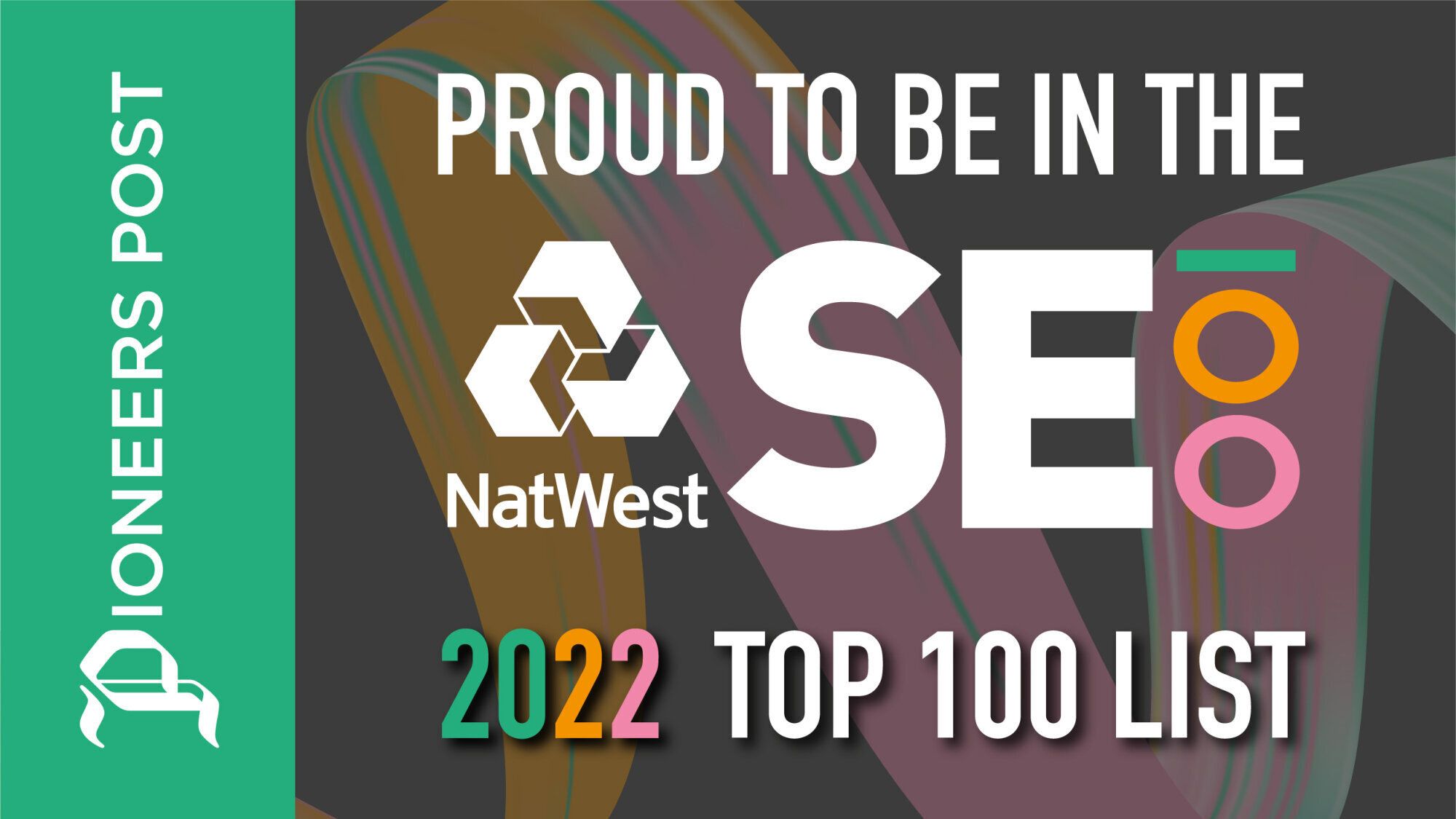 We're thrilled to have made it on this year's NatWest SE100 Index highlighting the UK's most outstanding Social Enterprises.
We achieved a 9/10 social impact score in the SE100 Rankings 2019 and were also among the top 100 social enterprises in the NatWest SE100 2020 and 2021. See the full list at https://www.pioneerspost.com/news-views/20220617/top-100-social-enterprises-uk-revealed-natwest-se100-2022
---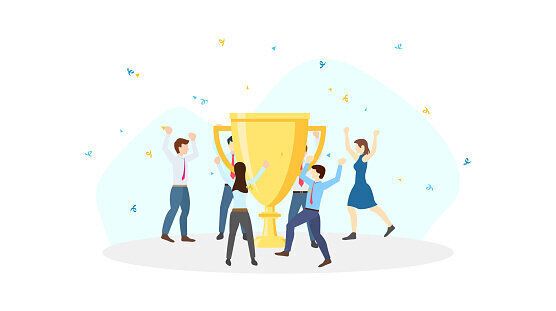 The Atheist's Bible: Diderot's 'Éléments de physiologie' by Caroline Warman
Winner of the R. Gapper Book Prize 2021 for best book in French Studies.
This a very substantial book which examines the writing and reception of Diderot's neglected Éléments de physiologie and is a pleasure to read. The study is based on exhilarating detective work and the breadth of scholarship to elucidate how Diderot was engaging with other thinkers of his time and, indeed, they with him, is simply outstanding. Early in the text Warman writes 'As Diderot comments with a witty and virtuoso command of rhythm and onomatopeia, 'un plat ouvrage nous endort comme le murmure monotone d'un ruisseau'. Warman's prose and research does not produce a 'flat piece of work' - it jumps and marvels, it entertains and deeply enlightens.
R. Gapper Book Prize Panel
Points of Contact: The Shared Intellectual History of Vocalisation in Syriac, Arabic, and Hebrew by Nick Posegay
Winner of the British and Irish Association of Jewish Studies (BIAJS) Annual Book Prize.
This engaging monograph presents a highly original, detailed, and scholarly discussion of the history of vocalisation. It situates the consolidation of vocalisation in the medieval period, with Hebrew, Syriac, and Arabic systems of pointing reflecting shared terminology and intellectual exchange. The panel agreed that the arguments demonstrated a great depth and breadth of knowledge, showed the interrelationships between vocalisation systems effectively, and would be transformational for Masorah studies.
2022 BIAJS Book Prize Panel
---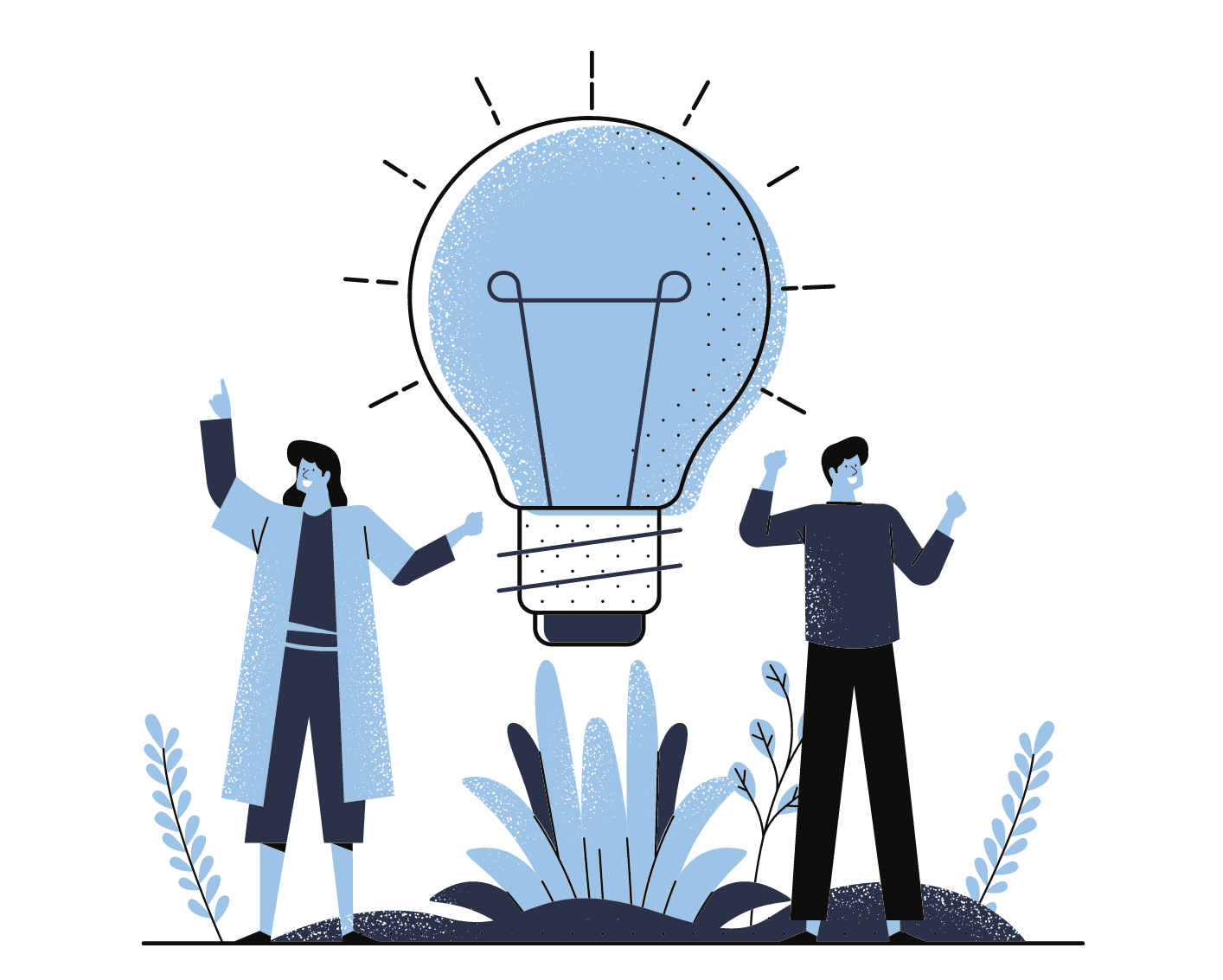 Ask an OBP Author
If you want to find out more about what it's like to publish with us, email Professor Caroline Warman (caroline.warman@Jesus.ox.ac.uk), author of The Atheist's Bible: Diderot's 'Éléments de physiologie' (2020) and translator of Denis Diderot 'Rameau's Nephew' – 'Le Neveu de Rameau': A Multi-Media Bilingual Edition (2nd ed., 2016) and Tolerance: The Beacon of the Enlightenment (2016)
---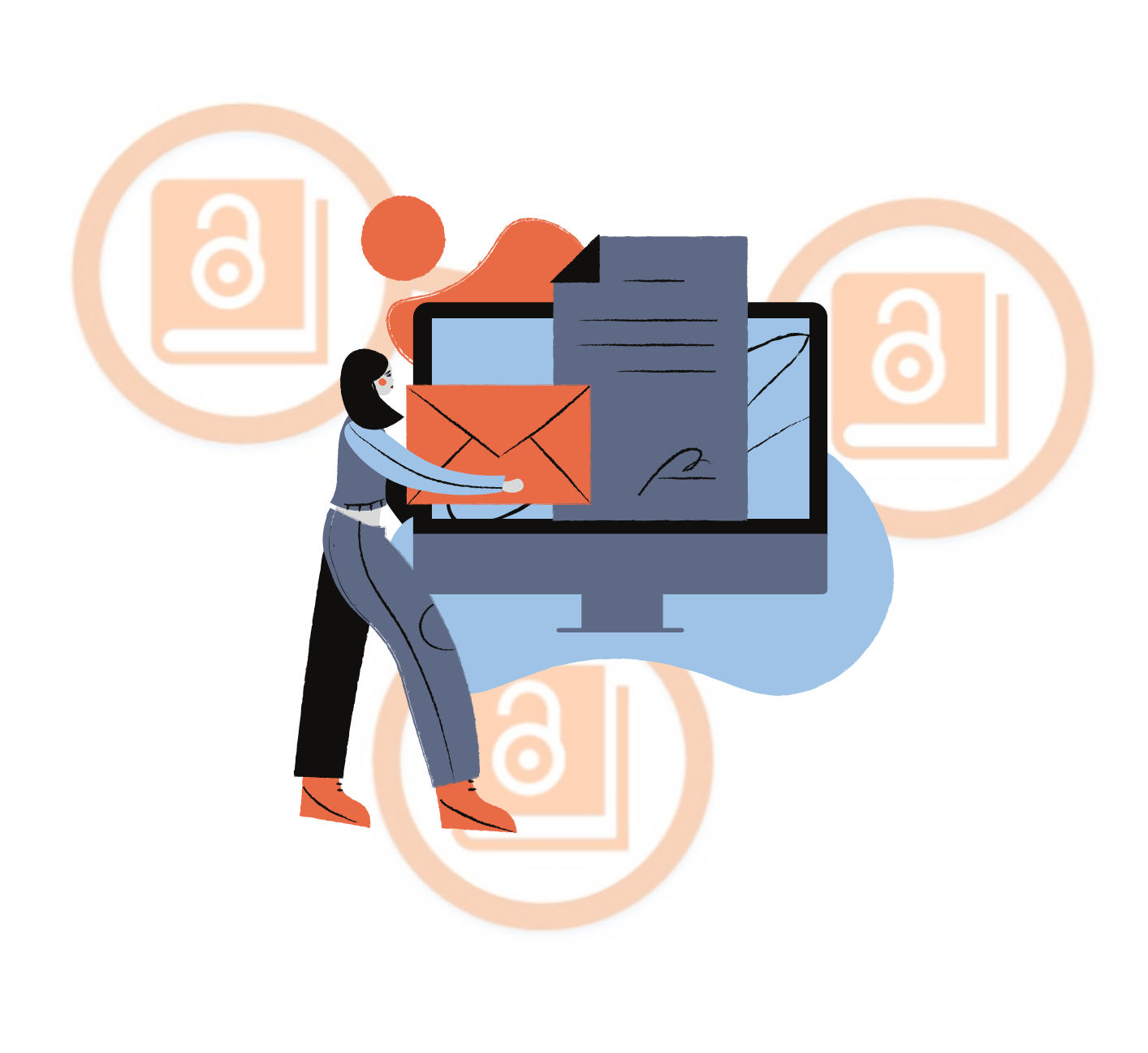 Open Access Books Network
The Open Access Books Network (OABN) will soon be announcing a series of new events for 2022/23. Keep an eye on their website for forthcoming announcements, or join their mailing list to be updated with new events and recordings!
---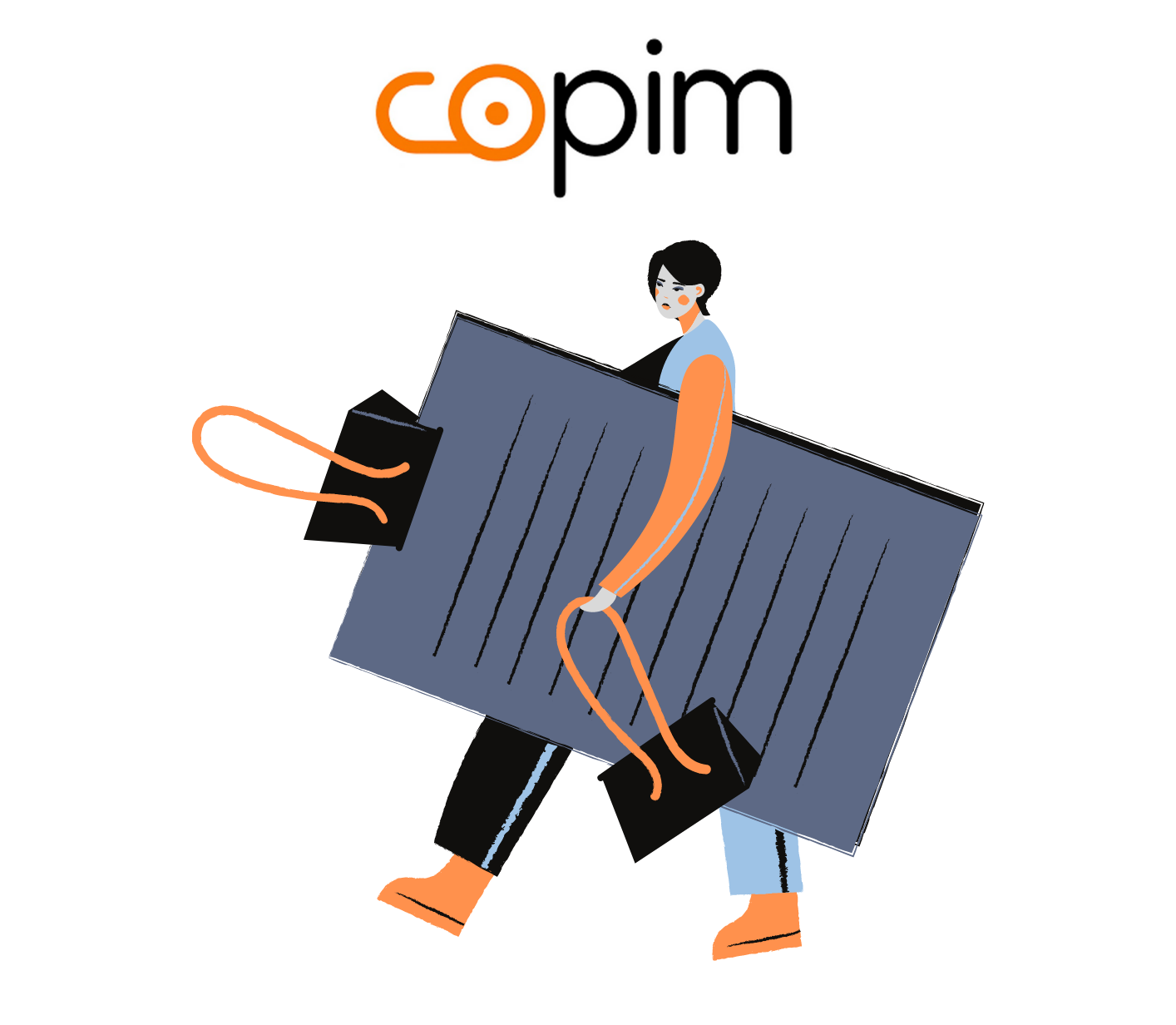 Latest COPIM Reports
U.S. Library Outreach Workshop by Livy Onalee Snyder and Eileen Joy
New COPIM Scoping Report Published on Archiving and Preserving Open Access Monographs by Miranda Barnes
Opening the Future program welcomes JSTOR as a hosting partner by Tom Grady
Combinatorial Books Pilot Case: Introduction to Project Documentation by Janneke Adema and Rebekka Kiesewetter
Re-use and/as Re-writing by Janneke Adema and Rebekka Kiesewetter
---

New OCLC Stanza for Libraries
With the launch of our new website we have changed the way we detect if a user is browsing from a member library's network. Any library using a self-hosted EZproxy instance will need to update their existing OBP stanza with the latest one.
You may find the updated stanza on OCLC's support page.
---

Accessibility Compliance Update
From Summer 2022 the vast majority of OBP books include alt-text for all images enabling visually impaired readers to access the image description. We have also released our VPAT explaining how OBP conforms to the Revised 508 Standards for IT accessibility.
You can access this document here: https://cdn.openbookpublishers.com/accessibility/reports/VPAT.pdf
---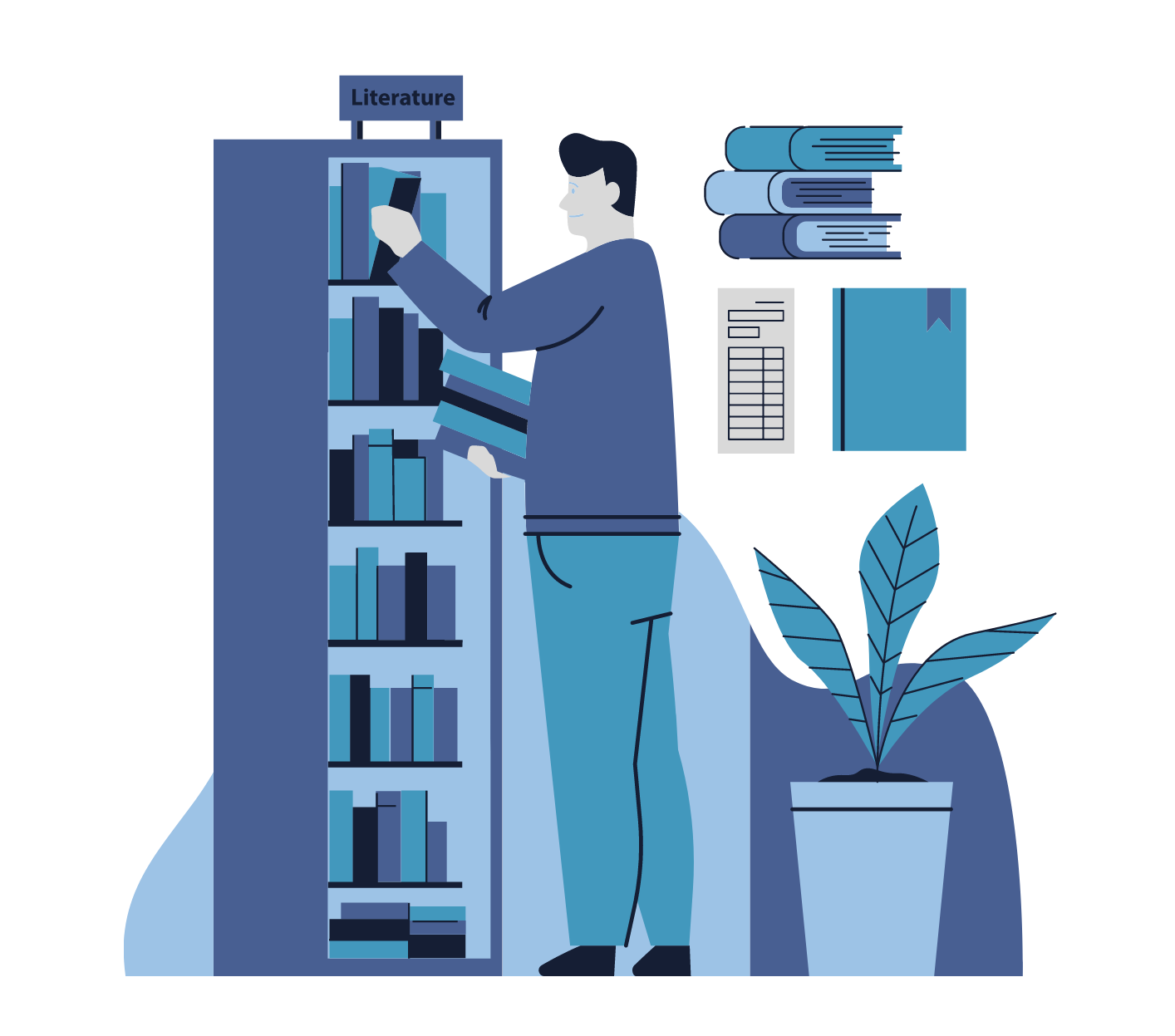 New Open Access Publications
These past months we have released 8 new titles in the fields of Hellenic studies, history, literature, economy, linguistics, music, and anthropology. As always, these titles are freely available to read and download at www.openbookpublishers.com.
---

Events
A Complete Guide to Maggot Therapy – In Conversation With the Authors
Open Book Publishers would like to invite you to attend a webinar with the authors of 'A Complete Guide to Maggot Therapy' .
When: September 20th, 2022
Time:
Book launch and discussion of 'Democratising Participatory Research: Pathways to Social Justice from the Global South' by Carmen Martinez-Vargas.
When: 19 September 2022
Time: 1.30-3.00 (Belgium Time)
RSVP: https://hd-ca.org/global-dialogue-day-registration-2022
---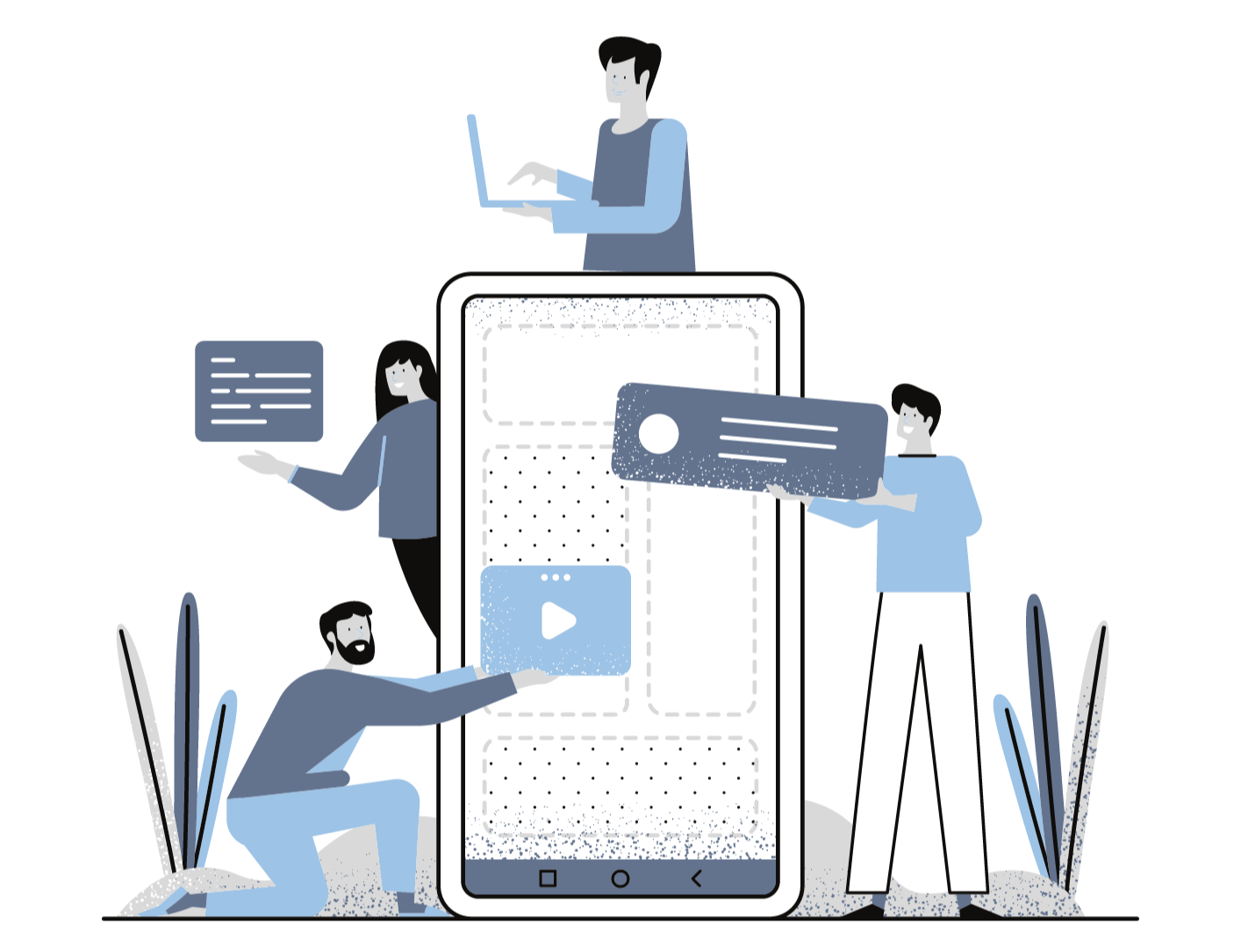 Blogs
The Makings and Remakings of The Juggler of Notre Dame, A Medieval Miracle of the Virgin and Its Modernization: An Anthology by Jan M. Ziolkowski.
Maggot Medicine by Frank Stadler.
The Merger Mystery by Geoff and J. Gay Meeks.
The University of Worcester joins Open Book Publishers' Library Membership Scheme by Phil Jones, Head of Content and Discovery, Library Services, University of Worcester.
Articles
Mergers destroy value. Without reform, nothing will change by Geoff Meeks and J Gay Meeks, Financial Times, July 2022.
Why do so many company mergers fail, new book asks by Cambridge Judge Business School, July 2022.
Interest rates rise to highest level since 2009 – are there any silver linings? by Geoff Meeks and J Gay Meeks, LSE British Politics and Policy, August 2022.

Why we're entering a new age of 'Ecocene politics' by Mihnea Tănăsescu, The Loop.
Overcoming barriers to learning for the world's most marginalized by Suzanne Grant Lewis, UNESCO's Learning Portal, May 2022.
The lone scholar who exposed the British Museum's Elgin Marbles cover-up by Francesca Peacock, The Telegraph, May 2022.
Interviews
Cover Songs: Philosophy and Taxonomy on Pretty Much Pop: A Culture Podcast #129 with P.D. Magnus, Pretty Much Pop, July 2022.

---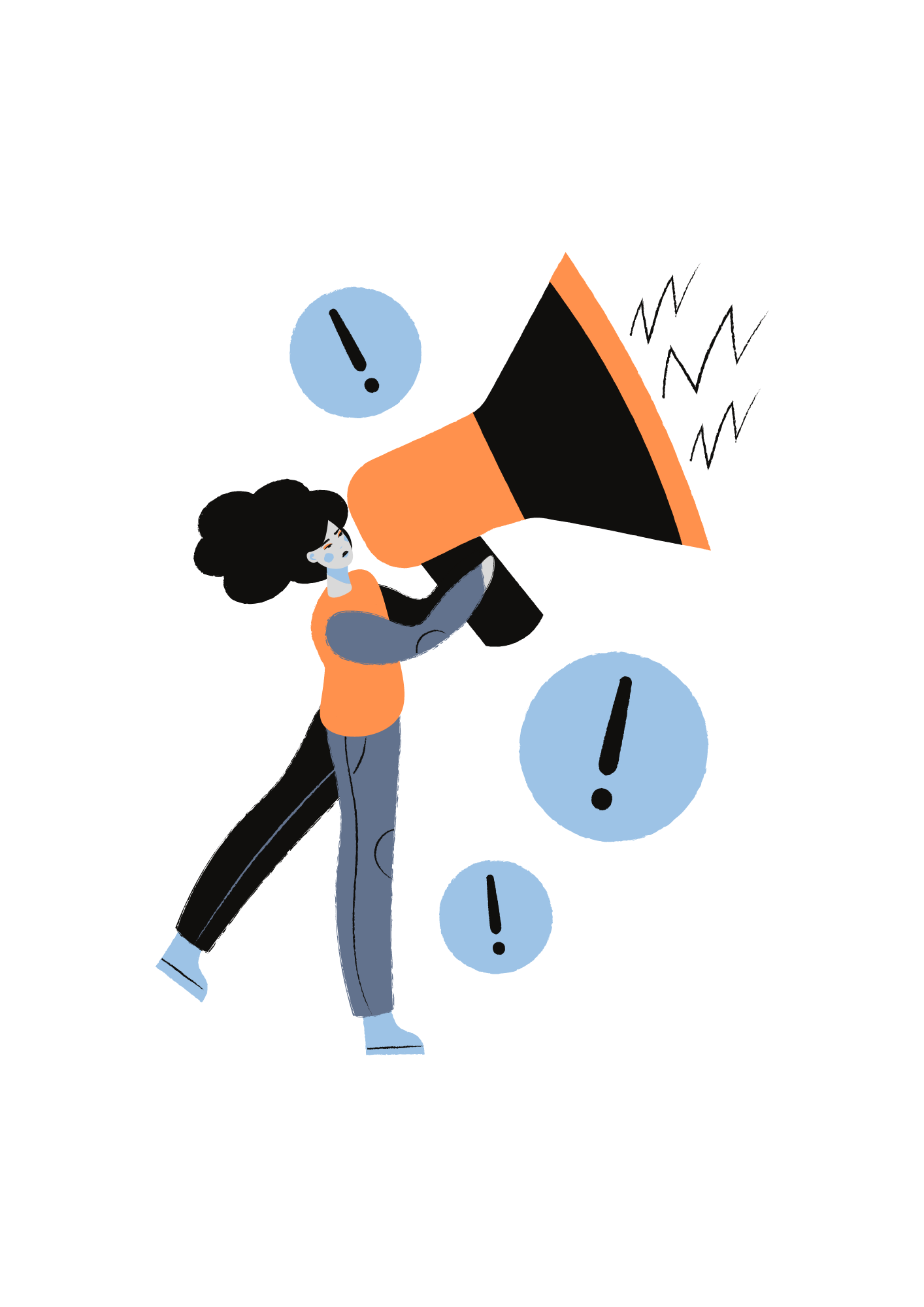 Call for Proposals
We have various Open Access series all of which are open for proposals, so feel free to get in touch if you or someone you know is interested in submitting a proposal!

Global Communications
Global Communications is a new book series that looks beyond national borders to examine current transformations in public communication, journalism and media. Special focus is given on regions other than Western Europe and North America, which have received the bulk of scholarly attention until now.

St Andrews Studies in French History and Culture
St Andrews Studies in French History and Culture, a successful series published by the Centre for French History and Culture at the University of St Andrews since 2010 and now in collaboration with Open Book Publishers, aims to enhance scholarly understanding of the historical culture of the French-speaking world. This series covers the full span of historical themes relating to France: from political history, through military/naval, diplomatic, religious, social, financial, cultural and intellectual history, art and architectural history, to literary culture.

Studies on Mathematics Education and Society
This book series publishes high-quality monographs, edited volumes, handbooks and formally innovative books which explore the relationships between mathematics education and society. The series advances scholarship in mathematics education by bringing multiple disciplinary perspectives to the study of contemporary predicaments of the cultural, social, political, economic and ethical contexts of mathematics education in a range of different contexts around the globe.

The Global Qur'an
The Global Qur'an is a new book series that looks at Muslim engagement with the Qur'an in a global perspective. Scholars interested in publishing work in this series and submitting their monographs and/or edited collections should contact the General Editor, Johanna Pink. If you wish to submit a contribution, please read and download the submission guidelines here.

The Medieval Text Consortium Series
The Series is created by an association of leading scholars aimed at making works of medieval philosophy available to a wider audience. The Series' goal is to publish peer-reviewed texts across all of Western thought between antiquity and modernity, both in their original languages and in English translation. Find out more here.

Applied Theatre Praxis
This series publishes works of practitioner-researchers who use their rehearsal rooms as "labs"; spaces in which theories are generated and experimented with before being implemented in vulnerable contexts. Find out more here.

Digital Humanities
Overseen by an international board of experts, our Digital Humanities Series: Knowledge, Thought and Practice is dedicated to the exploration of these changes by scholars across disciplines. Books in this Series present cutting-edge research that investigate the links between the digital and other disciplines paving the ways for further investigations and applications that take advantage of new digital media to present knowledge in new ways. Proposals in any area of the Digital Humanities are invited. We welcome proposals for new books in this series. Please do not hesitate to contact us (a.tosi@openbookpublishers.com) if you would like to discuss a publishing proposal and ways we might work together to best realise it.

---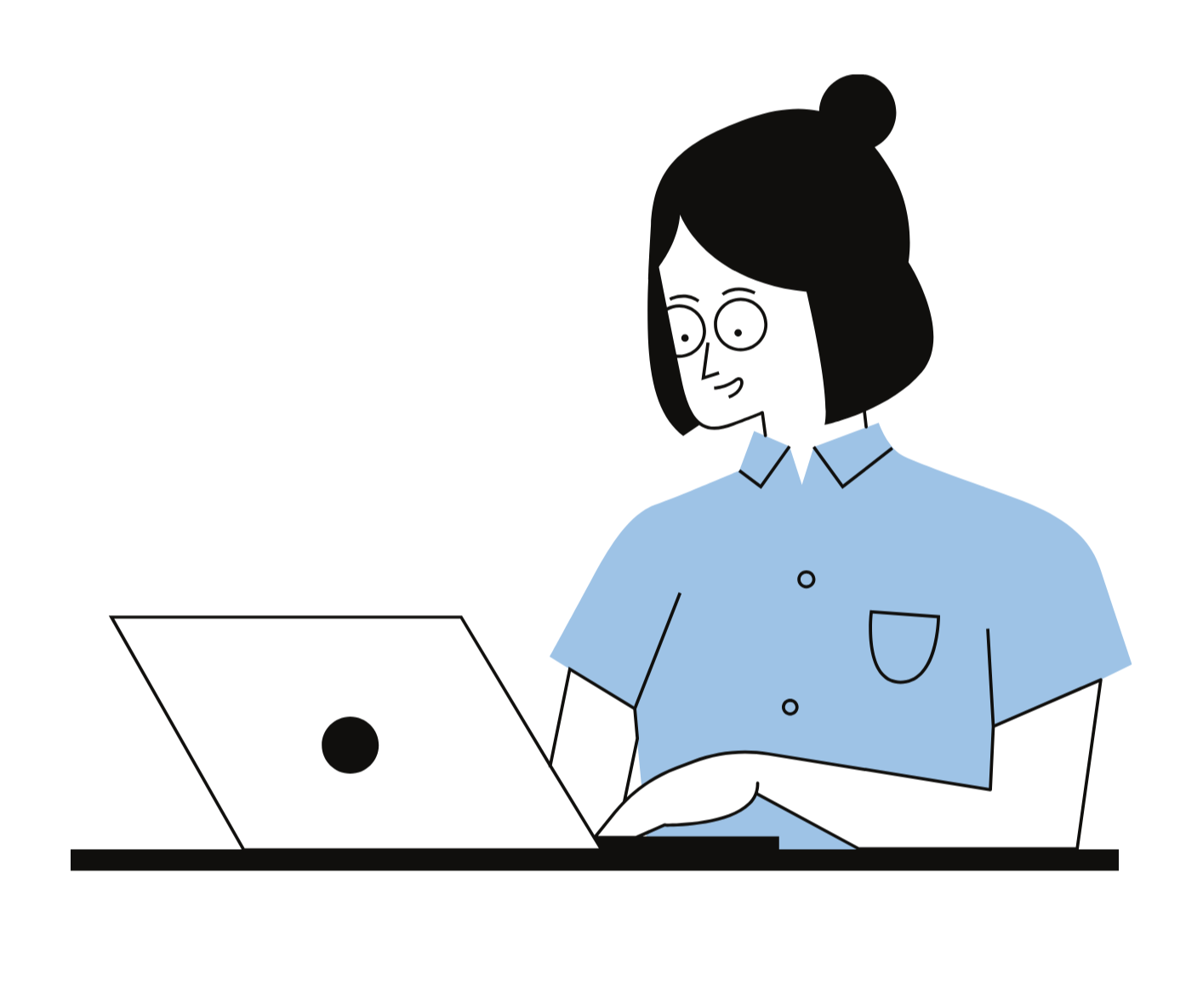 Reviews
Liminal Spaces: Migration and Women of the Guyanese Diaspora by Grace Aneiza Ali
It's refreshing to see women at the centre of migration narratives rather than relegated to the margins. This is the first time women's voices from Guyana and its diaspora have been gathered together in a collection. Hopefully, it is not the last. A meditation on the  fraught, fragile, and complicated love for place, Liminal  Spaces is ultimately an act of resistance. The fifteen women refuse to give in to the label of 'disappearing'. Their words and art demand that they be seen.
— Celeste Hamilton Dennis, Wasafiri, no. 110
Negotiating Climate Change in Crisis by Steffen Böhm and Sian Sullivan
Böhm (Univ. of Exeter) and Sullivan (Bath Spa Univ.) have brought together a group of writers skilled at communicating the sense of imminent existential challenge, whose recommendations ask much of society. Every reader interested in facing current failures and discussing radically relevant solutions will find something of interest in this volume.
— M. C. Stephan, CHOICE connect, vol. 59, no. 12, 2022.
Reading Backwards: An Advance Retrospective on Russian Literature by Timothy Langen and Muireann Maguire
A vital rethinking of intertextuality by and for people who are alive to the literary imagination, this anthology maintains a high standard [...]
— Jacob Emery, Modern Language Review (0026-7937; 2222-4319), vol. 117, no. 3, 2022.
The Atheist's Bible: Diderot's 'Éléments de physiologie' by Caroline Warman
In this groundbreaking study, Caroline Warman offers a new assessment of Diderot's E´ le´ments de physiologie and its legacy. [...] Thus, in a tour de force of genetic criticism, close reading, and attention to historical and political context, Warman does justice to the dissemination of Diderot's materialism in all its complexity. Overall, this is a truly impressive study that works extremely diverse and challenging materials into an engaging, coherent account.
— James Fowler, French Studies, vol. 76, no. 3, 2022. doi:10.1093/fs/knac064
All in all, this book is a valuable contribution not only to the study of Diderot, but to the historical and literary studies in general, as the way in which the author deals with the complexity of the topic is remarkable, not only because of its scrupulosity, but also because of its legibility, and this combination makes it even more appealing to the reader.
— Michaël Green, French History, vol. 35, no. 3, 2021. doi:10.1093/fh/crab039
Jane Austen: Reflections of a Reader by Nora Bartlett; edited by Jane Stabler.
[…] a gift for academic scholars, dedicated readers, and casual fans of Austen […] Bartlett was a brilliant reader of Austen, and this volume helps us to value her reflections that generate ideas, possible directions, and often sheer joy that we have sometimes left underappreciated in Austen scholarship. Scholars of Austen will use and reuse Bartlett's talks to reinvigorate their very acts of reading and reflecting.
— Michael Kramp, European Romantic Review, vol.33, no. 4, 2022. doi:10.1080/10509585.2022.2090721.
A Short History of Transport in Japan from Ancient Times to the Present by John Andrew Black
We all have much to learn from the history of other cultures and about the pathways that different societies have taken over the last two millennia. This book provides a fascinating and accessible means to obtain such an understanding of how transport has evolved in Japan.
— David Banister, "Transport in Japan from Palanquin to the Chuō Maglev". Built Environment, vol. 48, no. 2, 2022.
Arab Media Systems ed. by Carola Richter and Claudia Kozman
The editors offer a thorough introduction examining recent media developments alongside the historical, political, and economic transformations that have shaped the region [...] The volume adds to recent debates in media and communication studies while providing useful empirical data on the complex political and media environments of the Arab world.
J. Alkorani, CHOICE connect, vol. 60, no. 2, 2022.