OBP - Annual Review - 2021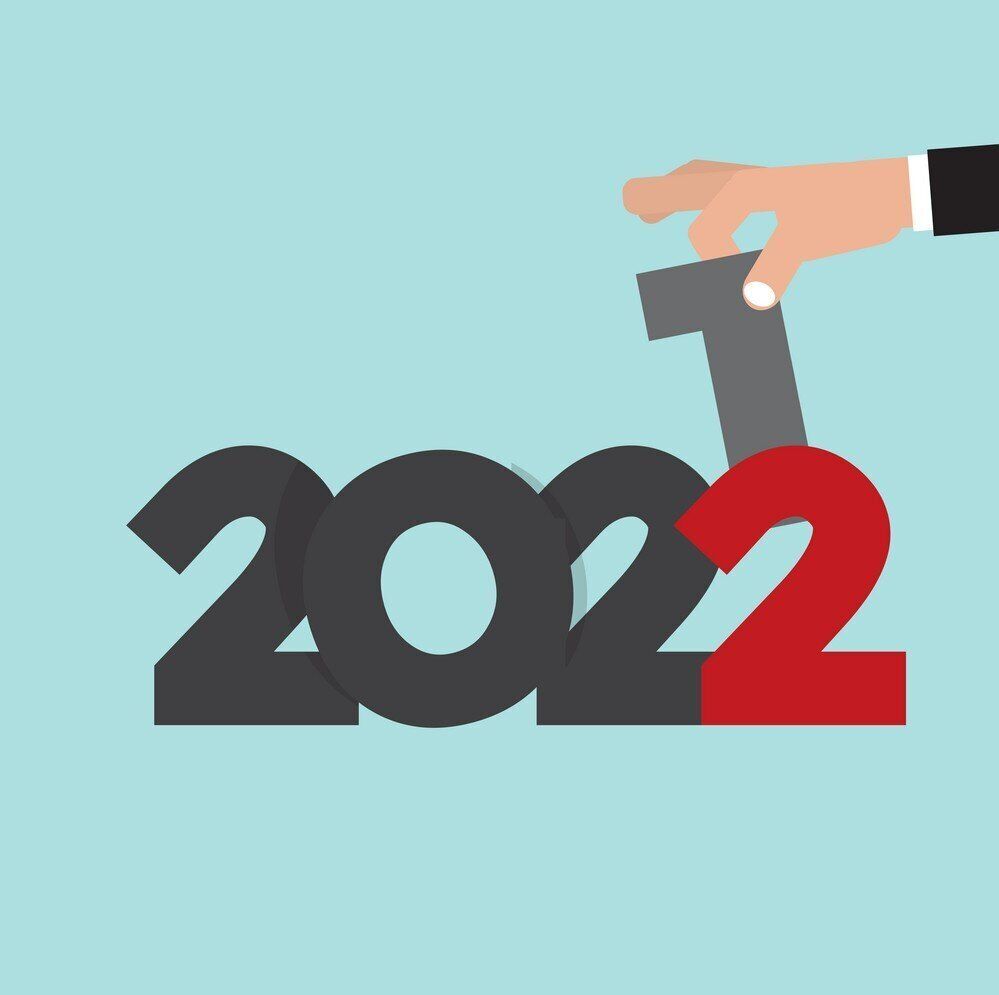 As we come to the end of this year, it is with great pride that we look back at the many exciting things that have happened here at OBP in 2021!
From new open access titles, to awards, new  series and exciting projects, this has been a remarkable year for us. Keep reading to find out more!
Announcements
Proud to be in SE's Top 100
Book Prizes
Calling all OBP authors: we want your success stories!
COPIM project update
Open Access Books Network
Global Usage Statistics
Our Most Accessed Titles
CDN Migration
Support Us!

Books, libraries and content
New OA publications
Our 2021 OA series: Calls for Proposals
Blogs, Videos, and Resources
New Library Members

People
Our Volunteers
Testimonials from Authors
Our Team Members
---
We're thrilled to have made it on this year's NatWest SE100 Index highlighting the UK's most outstanding in Social Enterprises!
This award celebrates the growth, impact and resilience of social  ventures in the UK by recognising the most impressive 100 social  enterprises of the year. You can read more about this here.
---
This year, three of our books have been recognised with prizes for the quality of their scholarship:
The Tiberian Pronunciation Tradition of Biblical Hebrew by Geoffrey Khan: Winner of the 2021 Frank Moore Cross Book Award for best book related to the history and/or religion of the ancient Near East and Eastern Mediterranean.
Conservation Biology in Sub-Saharan Africa by John W. Wilson and Richard B. Primack: Winner of the 2020 Choice Review's Outstanding Academic Title.
Lifestyle in Siberia and the Russian North by Joachim Otto Habeck (ed.): Winner of the 2020 Choice Review's Outstanding Academic Title.
Congratulations to our authors and editors!
---
Are you an OBP author? Did you have a good experience publishing your book OA, and do you want to tell others about it? We're gathering 'success stories' for the OAPEN OA Books Toolkit, an information resource for authors interested in publishing OA. If you'd like to share your story via the Toolkit, contact Lucy (lucy@openbookpublishers.com) for more information.
---
The  COPIM (Community-led Open Publication Infrastructures for Monographs)  project, in which OBP has a key role, is already on its second year!  Lucy Barnes, Editor and Outreach Co-ordinator at Open Book Publishers; member of ScholarLed and COPIM, has released a report where she shares what the COPIM project has achieved in their second year.
You can now access this report at https://copim.pubpub.org/pub/year2report/release/2?readingCollection=dec5aaf7.
---
OBP helps to coordinate the Open Access Books Network, an open network for anyone interested in OA books whether as a researcher, a publisher, a librarian, a student, or a reader. Take a look at this roundup of their activities this year and sign up to their mailing list to keep up to date with what's happening next!
---
Our  Open Access titles are available on a number of different platforms,  and readers have multiple ways of accessing them. Collecting and  collating usage statistics for our books is challenging, and clearly any  data reported will be at the lower end of 'true' usage, as we are  unable to obtain data from all platforms.
However, here at OBP we bring you one more year our global report on readership organised by continent, country and platform. As  always, we have collected book-level usage data from the following  sources: OBP's Free Online PDF Reader; OBP's Free HTML Reader; free  ebook downloads from OBP; Google Play; and visitors to our titles hosted  on Google Books, OpenEdition, WorldReader, OAPEN and the Classics  Library.  
To find out more about the data we have been collecting and how  the process of retrieving this information works, please visit our page  on how we collect our readership statistics.
This  2021 we welcomed readers from 242 countries, states and territories (8 more than in 2020!), confirming that our titles have worldwide reach.  
The United States, United Kingdom, India, Phillipines and Germany are on the top 5 this year, followed by Canada, Australia, Nigeria, France, South Africa and Italy. We look forward to having an even bigger global impact in the  years ahead.
In our percentage of readership by continent, Europe is in first place  with 38.7% of our total readership, followed by North America with a 26.4%, Asia with a 19.6%, Africa with a 10.6%, Oceania with a 2.7% and South America with a 2.0%.
We are proud to say that our books are currently being accessed freely worldwide by over 20,000 readers each month. This year, we have received 1,021,164 accesses from the various platforms listed above, 131.32% more than in 2019!  As always, thank you so much for accessing, reading and sharing our titles. It is thanks to the support shown by our readers, our member libraries and our  authors that we can keep working towards a fairer publishing landscape!
---
Ethics for A-Level by Mark Dimmock and Andrew Fisher    
Peace and Democratic Society by Amartya Sen (ed.)  
Advanced Problems in Mathematics: Preparing for University by Stephen Siklos
Prose Fiction: An Introduction to the Semiotics of Narrative by Ignasi Ribó
Oral Literature in Africa by Ruth Finnegan
Love and its Critics: From the Song of Songs to Shakespeare and Milton's Eden by Michael Bryson and Arpi Movsesian
History of International Relations: A Non-European Perspective by Erik Ringmar
Plato's 'Republic': An Introduction by Sean McAleer
Writing and Publishing Scientific Papers: A Primer for the Non-English Speaker by Gábor Lövei
Conservation Biology in Sub-Saharan Africa by John W. Wilson and Richard B. Primack
---
Since October 2021 all digital editions of our books have been migrated to a Content Delivery Network (CDN), "a geographically distributed group of servers which work together to provide fast delivery of Internet content"[1].  
Traditionally, we would host our books in the OBP servers, located in the UK. The computer of a reader accessing a book needed to make a request all the way from their location to the UK and back.  
By using a CDN we can now reach readers across the world in milliseconds by bringing our books closer to their location, and efficiently compressed for transfer!
---
If you believe that knowledge should be freely available to everyone, you can support Open Book Publishers with a donation! Any level of support will go towards the publication of Open Access books with no charges for authors or readers.  
Donate here: https://openbookpublishers.com/section/104/1
---
This  year we have published a total of 37 books, which exceeds any previous  year! We have not only released fantastic new titles both from  first-time and returning authors but also three new textbooks and a number of enhanced editions of previously published books.  
Anthropology, Archaeology and Religion  
Human Cultures through the Scientific Lens: Essays in Evolutionary Cognitive Anthropology  by Pascal Boyer
Art and Music
Auld Lang Syne: A Song and its Culture by M. J. Grant
Circulation and Control: Artistic Culture and Intellectual Property in the Nineteenth Century by Marie-Stéphanie Delamaire and Will Slauter (eds)  
Rethinking Social Action through Music: The Search for Coexistence and Citizenship in Medellín's Music School by Geoffrey Baker  
Classical Music: Contemporary Perspectives and Challenges by Michael Beckerman and Paul Boghossian (eds)  
Acoustemologies in Contact: Sounding Subjects and Modes of Listening in Early Modernity by Emily Wilbourne and Suzanne G. Cusick (eds)  
Cinema and Photography  
Photography in the Third Reich: Art, Physiognomy and Propaganda by Christopher Webster (ed.)                        
Classics  
Epidicus by Plautus: An Annotated Latin Text, with a Prose Translation by Catherine Tracy  
Ancient Greek I: A 21st Century Approach by Philip S. Peek  
Economics, Politics and Sociology  
The Great Reset: 2021 European Public Investment Outlook by Floriana Cerniglia,  Francesco Saraceno, and Andrew Watt (eds)  
Politics and the Environment in Eastern Europe  by Eszter Krasznai Kovacs (ed.)  
Technology, Media Literacy, and the Human Subject: A Posthuman Approach by Richard S. Lewis  
Inventory Analytics by Roberto Rossi  
Like Nobody's Business: An Insider's Guide to How US University Finances Really Work by Andrew C. Comrie      
Right Research: Modelling Sustainable Research Practices in the Anthropocene by Chelsea Miya, Oliver Rossier and Geoffrey Rockwell (eds)
Education  
Writing and Publishing Scientific Papers: A Primer for the Non-English Speaker by Gábor Lövei                          
Shaping the Digital Dissertation: Knowledge Production in the Arts and Humanities  by Virginia Kuhn and Anke Finger (eds)              
Environmental Studies  
Negotiating Climate Change in Crisis by Steffen Böhm and Sian Sullivan (eds)  
What Works in Conservation 2021 by William J. Sutherland, Lynn V. Dicks, Silviu O. Petrovan and Rebecca K. Smith (eds)  
Right Research: Modelling Sustainable Research Practices in the Anthropocene by Chelsea Miya, Oliver Rossier and Geoffrey Rockwell (eds)
Health  
Towards an Ethics of Autism: A Philosophical Exploration by Kristien Hens
History and Biography  
A Victorian Curate: A Study of the Life and Career of the Rev. Dr John Hunt by David Yeandle                          
Literature, Language and Culture
Points of Contact: The Shared Intellectual History of Vocalisation in Syriac, Arabic, and Hebrew by Nick Posegay  
A Handbook and Reader of Ottoman Arabic by Esther-Miriam Wagner (ed.)          
From Goethe to Gundolf: Essays on German Literature and Culture by Roger Paulin  
Reading Backwards: An Advance Retrospective on Russian Literature by Muireann Maguire and Timothy Langen (eds)  
On the Literature and Thought of the German Classical Era: Collected Essays by Hugh Barr Nisbet  
Diversity and Rabbinization: Jewish Texts and Societies between 400 and 1000 CE by Gavin McDowell, Ron Naiweld, Daniel Stökl Ben Ezra (eds)  
New Perspectives in Biblical and Rabbinic Hebrew by Aaron D. Hornkohl and Geoffrey Khan (eds)  
Middlemarch: Epigraphs and Mirrors by Adam Roberts      
Romanticism and Time:  Literary Temporalities by Sophie Laniel-Musitelli and Céline Sabiron (eds)                          
What is Authorial Philology?  by Paola Italia, Giulia Raboni et al.  
The Marvels Found in the Great Cities and in the Seas and on the Islands: A Representative of 'Aǧā'ib Literature in Syriac by Sergey Minov  
Jane Austen: Reflections of a Reader by By Nora Bartlett. Edited by Jane Stabler  
'The Philosophes' by Charles Palissot by ed. and transl. Jessica Goodman et al.
Studies in the Grammar and Lexicon of Neo-Aramaic by Geoffrey Khan and Paul M. Noorlander (eds)
Mary Warnock: Ethics, Education and Public Policy in Post-War Britain by Philip Graham                      
Media Studies and Journalism / Open Field Guides  
Documentary Making for Digital Humanists by Darren R. Reid and Brett Sanders
Technology, Media Literacy, and the Human Subject: A Posthuman Approach by Richard S. Lewis
Philosophy  
Forms of Life and Subjectivity: Rethinking Sartre's Philosophy by Daniel Rueda Garrido    
Coping: A Philosophical Guide by Luc Bovens. Illustrations by Fiorella Lavado
---
We have various Open Access series all of which are open for proposals, so feel free to get in touch if you or someone you know is interested in submitting a proposal!
Global Communications A new book series that looks beyond national borders to examine current transformations in public communication, journalism and media. Special focus is given on regions other than Western Europe and North America, which have received the bulk of scholarly attention until now.    
St Andrews Studies in French History and Culture  This is a successful series published by the Centre for French History and Culture at the University of St Andrews since 2010 and now in collaboration with Open Book Publishers and aims to enhance scholarly understanding of the historical culture of the French-speaking world. This series covers the full span of historical themes relating to France: from political history, through military/naval, diplomatic, religious, social, financial, cultural and intellectual history, art and architectural history, to literary culture.    
Studies on Mathematics Education and Society  This book series publishes high-quality monographs, edited volumes, handbooks and formally innovative books which explore the relationships between mathematics education and society. The series advances scholarship in mathematics education by bringing multiple disciplinary perspectives to the study of contemporary predicaments of the cultural, social, political, economic and ethical contexts of mathematics education in a range of different contexts around the globe.    
The Global Qur'an  A new book series that looks at Muslim engagement with the Qur'an in a global perspective. Scholars interested in publishing work in this series and submitting their monographs and/or edited collections should contact the General Editor, Johanna Pink. If you wish to submit a contribution, please read and download the submission guidelines here.    
The Medieval Text Consortium Series  The Series is created by an association of leading scholars aimed at making works of medieval philosophy available to a wider audience. The Series' goal is to publish peer-reviewed texts across all of Western thought between antiquity and modernity, both in their original languages and in English translation. Find out more here.    
Applied Theatre Praxis    This series publishes works of practitioner-researchers who use their rehearsal rooms as "labs"; spaces in which theories are generated and experimented with before being implemented in vulnerable contexts. Find out more here.    
Digital Humanities  Overseen by an international board of experts, our Digital Humanities Series: Knowledge, Thought and Practice is dedicated to the exploration of these changes by scholars across disciplines. Books in this Series present cutting-edge research that investigate the links between the digital and other disciplines paving the ways for further investigations and applications that take advantage of new digital media to present knowledge in new ways. Proposals in any area of the Digital Humanities are invited. We welcome proposals for new books in this series. Please do not hesitate to contact us (a.tosi@openbookpublishers.com) if you would like to discuss a publishing proposal and ways we might work together to best realise it.
---
Blogs  
How To Read Russian Literature Backwards by Muireann Maguire  
Autism and Ethics: The Stories We Tell by Flora Kann Szpirglas  
The Middle is Marching: Adam Roberts, on reading George Eliot's 'Middlemarch' by Adam Roberts  
1,000 pages of evidence for conservation actions by the Conservation Evidence Team
A View From under The Horse's Tail. New Perspectives on Literature? by Roger Paulin
Translating Les Philosophes: A Collaborative Challenge by Felicity Gush and Rosie Rigby
Earth Day and the Beauty We Love by Sam Mickey
In praise of conflict by Geoffrey Baker
Out now: "Rethinking Social Action Through Music" by Geoffrey Baker
ἱστορία and the κόσμος by Philip S. Peek  
On Open Access and Equity: Thoughts from our Authors A Sacred Task by William Boone Bonvillian
Burst the Frames: Open Access at the Dissertation Level by Anke Finger and Virginia Kuhn  
Why Open Access? by Daniel Rueda Garrido  
On 'A Handbook and Reader of Ottoman Arabic' by Esther-Miriam Wagner
Why does the slave win? Plautus's Epidicus on the Roman Stage by Catherine Tracy
Videos
An Interview with Giulia Raboni, co-editor of  What is Authorial Philology?  
Promotional Video for Arab Media Systems by Carola Richter and Claudia Kozman (eds)
An Interview with Jessica Goodman, editor of  'The Philosophes' by Charles Palissot
An Interview with the contributors of Introducing Vigilant Audiences by Daniel Trottier, Rashid Gabdulhakov and Qian Huang
Book launch - Negotiating Climate Change in Crisis
Book Trailer: 'Documentary Making for Digital Humanists' by Darren R. Reid and Brett Sanders  
Open Book Publishers in Conversation with Philip Graham
---
Since  January 2021, 41 libraries from all around the world have joined our membership scheme and in so doing they have supported our Open Access publications and helped us in our quest towards making academic research  available to everyone, everywhere in the world. We wholeheartedly thank  all the institutions who have decided to become a member as well as  those who have renewed their membership from previous years -  the  support we receive from libraries is vital to help us continue our work!  
These are the libraries that joined our membership scheme in 2021:  
Maynooth University
Goethe-Universität Frankfurt am Main
Trent University
Memorial University of Newfoundland
African Export-Import Bank
ZHAW Zürcher Hochschule für Angewandte Wissenschaften
Universitätsbibliothek Duisburg-Essen
Universitas Panca Bhakti
Aston University
University of Surrey
Johannes Gutenberg-Universität Mainz
Washington State University Libraries
Dalhousie University Libraries
University of Richmond
University of San Diego
University of East Anglia
University of Dundee
Franklin & Marshall College
University of Wales Trinity Saint David
Zentralbibliothek Zürich
Saarländische Universitäts- und Landesbibliothek
Oakland University
Aarhus University
Roskilde University
Coventry University
Université de Montréal
Université de Neuchâtel
Dutch Research Council (NWO)
Earlham College
Colby College
Royal Library of Belgium (KBR)
Biblioteca Universitaria de Deusto
West Virginia University
Staatsbibliothek zu Berlin – Preußischer Kulturbesitz
Bowdoin College
Universidad de Extremadura
Universitäts- und Landesbibliothek Darmstadt
Pennsylvania State University
Louisiana State University
University of Massachusetts, Amherst
National University of Ireland, Galway
You can find the full list of current members here and the list of benefits here. Free membership for libraries in Economically Developing Countries.
If you are a librarian at a university or library in a such a country,  and would be interested in receiving more information on how to become a  member, please contact us at libraries@openbookpublishers.com
---
At  OBP, we offer direct training placements in all aspects of Open Access  publishing, free of charge. We provide placements to individuals, as  part of university courses such as the MSt in Creative Writing at the University of Oxford, and to other Open Access publishers such as UGA Editions and Firenze University Press.  

However, we also welcome volunteers of different levels of skill and  experience who want to work with us either at our Cambridge office or  remotely. This 2021 we have had the pleasure of working along some great  volunteers and we would like to take this opportunity to thank them for  all their help and hard work - we strongly appreciated their support and  assistance!

Marie Palmer
Marie Hawkins
Olivia Chen
Flora Kann Szpirglas
Jessica Geneen
Anthony Kosar
T.L.D. Barnett
Ashleigh Wilson
Susannah Pearce
Christina Sarigiannidou
Sheila Freeman
Almudena Jimenez Virosta
Vasso Gkresta
If you or someone you know would like to have the opportunity to try a  range of key publishing aspects, including marketing, editorial and  text-formatting tasks in a non-corporate environment, please contact Alessandra Tosi.
---
I'm really impressed with the professional quality of the editing and copyediting [of Reading Backwards]—much more thorough than many a university press!
—Eric Naiman (University of California, Berkeley)
I am delighted at my book's having now appeared and wish to thank you most warmly for taking me on and responding in such a friendly and welcoming way. Working together with you—indeed with all the production team—has been a joy. The end product looks magnificent. I just hope that readers will also find the content of value. The OBP publishing ideal is much to be welcomed and is undoubtedly the way of the future that will in time be followed by old-established publishers. It has enabled monographs that would otherwise not easily be published to reach a wide public, who can be assured that the works are of quality through the peer-review process.
—David Yeandle, author of A Victorian Curate: A Study of the Life and Career of the Rev. Dr John Hunt
Just a quick note to say thank you to you and your colleagues for a smooth and efficient editorial and production process on my book. The whole team have been wonderfully professional, upbeat and flexible in all aspects from start to finish. You have a happy author. Please accept my special gratitude for agreeing to take on this project, and for the good work you are doing at OBP.
—Andrew C. Comrie (Public Health University of Arizona)
The physical copy of Nora's book has just come through my door, to my delight, so this is a good moment to say how much I have appreciated your efficiency, professionalism, courtesy and SPEED and what a pleasure it has been working with you. Thank you.
—Robert Bartlett (University of St Andrews)
---
Editor and Outreach Coordinator

Lucy Barnes is responsible for copy-editing, proof-reading and indexing. She undertakes outreach work for OBP (speaking at universities, conducting  webinars, writing blogs and articles, presenting at conferences and  recording podcasts) and for the COPIM project. She is a lead member of the Open Access Books Network. She is also (slowly) completing her PhD at the University of Cambridge,  studying nineteenth-century theatrical adaptations of novels and  poetry.

Editors

Melissa Purkiss holds a PhD in Medieval and Modern Languages from the University of Oxford, where she completed her thesis on French and Russian influence in the works of the émigré writer Gaito Gazdanov and lectured on nineteenth- and twentieth-century Russian literature. She is responsible for editorial and production tasks at OBP.

Rosalyn Sword holds an MPhil in Linguistics from the University of Cambridge, where she studied the syntactic features of Old English and Old High German. She is responsible for copy-editing, proof-reading and indexing at OBP.

Book Production, Digital Product Development and Illustration Manager

Luca Baffa received an MLitt in Publishing  Studies in 2013 from the University of Stirling. He is responsible for  producing the various editions of our titles, including typesetting and  generating the files for print and digital editions.

Book Production, Digital Product Development and Illustration

Bianca Gualandi received an MA in Digital  Humanities in 2013 from King's College London. She develops digital  publishing workflows for us, and specialises in print and digital book  production. Bianca works independently and assists OBP on selected  projects.

Francesca Giovannetti received an MA in  Digital Humanities from King's College London in 2015. She specialises  in print and digital book production, digital scholarly editing and  digital text technologies. Francesca works independently and assists OBP  on selected projects.

Cover Designer

Anna  Gatti, a free-lance artist and photographer, currently studying towards  a BA in History, Politics and Economics at UCL, University of London.

Software Development

Javier Arias is a software engineer developing open source software at OBP. He is currently leading the development of Thoth, the Open Dissemination System funded by the COPIM project. He has previously worked on the HIRMEOS project,  the open usage metrics collection system that powers our readership  stats, funded by Horizon 2020, the EU Framework Programme for Research  and Innovation. He is undertaking an MSc in Software Engineering at the  University of Oxford.

Ross  Higman is a software engineer working on the Open Dissemination System  for the COPIM project. He has previously developed software for telecommunications networking and air pollution modelling, and worked as  an editorial assistant. He holds an MPhil in Linguistics from the  University of Cambridge.

Marketing and Library Relations

Laura Rodríguez holds an MPhil in  Medieval Literature at the University of Cambridge. Her research interests include medieval pastoral care, women's studies, religious  history, and cycle drama. Laura is in charge of marketing, library relations and distribution.